Family Appeal For Help To Find Missing Seven-Year-Old Boy After Barcelona Attack
18 August 2017, 10:13 | Updated: 18 August 2017, 10:20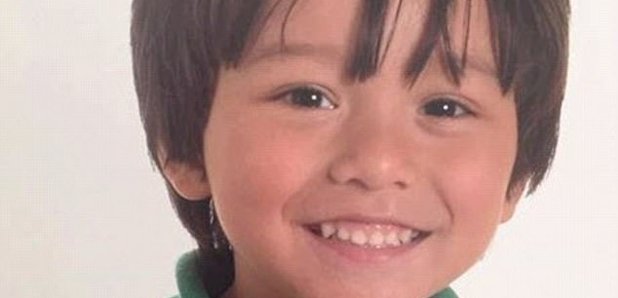 There is an urgent hunt underway for Julian Cadman from Australia after he was separated from his mother who was seriously injured in the attack.
Friends and family of Julian have shared his picture on social media as they appeal for help to find out what has happened to him.
Julian's mother, Jom, was seriously injured after a van was driven into crowds on Las Ramblas in Barcelona on Thursday afternoon.
Jom had travelled to Spain with her son to attend her niece's wedding. Julian's father, Andrew Cadman, is travelling to Barcelona to try and find him
Julian's cousin, George Cadman, wrote on Facebook: "My cousin, Julian Alessandro Cadman is missing. Please like and share.
"We have found Jom (his Mum, my cousin-in-law) and she is in a serious but stable condition in hospital.
"Julian is 7 years old and was out with Jom when they were separated, due to the recent terrorist activity.
"Please share, especially if you have family or friends in Barcelona. Thank you."
The Australian foreign affairs minister, Julie Bishop, said that one Australian is missing and four have been injured after the terrorist attack.
Two woman from New South Wales remain in hospital while two men from Victoria have been released after receiving treatment.
Thirteen people were killed and one hundred were injured in the attack in Barcelona on Thursday afternoon.
Another attack in the town of Camrbils on Friday morning saw seven people injured when a car was driven into a crowd. Police shot five suspects who were in the car.
Spanish authorities say they are still hunting one person suspected to be involved in Thursday's attack.