"I'm Having An Aleppo Moment": US Candidate Drops Another Clanger
29 September 2016, 12:35 | Updated: 29 September 2016, 13:43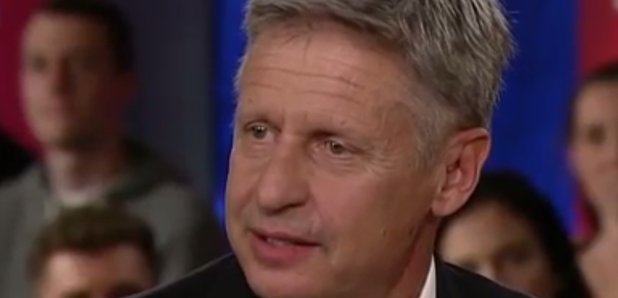 Quick, name your favourite foreign leader. Gary Johnson wants to be President of the USA - but he can't think of a single one in this toe-curling moment.
The Libertarian candidate for President was appearing in an MSNBC 'town hall' meeting with his running mate. Johnson, who earlier this month didn't know what Aleppo was, was asked to name his favourite foreign leader.
Gary Johnson had an "Aleppo moment" after @hardballchris asks who his favorite foreign leader is #JohnsonTownhall https://t.co/nRazpPL0q0

— MSNBC (@MSNBC) September 28, 2016
Clearly flustered, he grasped for the name of "the former Mexican president" but drew a complete blank.
"I guess I'm having an Aleppo moment," said Johnson.
This is the unforgettable gaffe that he's talking about.