Donald Trump Elected President Of The United States
9 November 2016, 05:30 | Updated: 9 November 2016, 08:27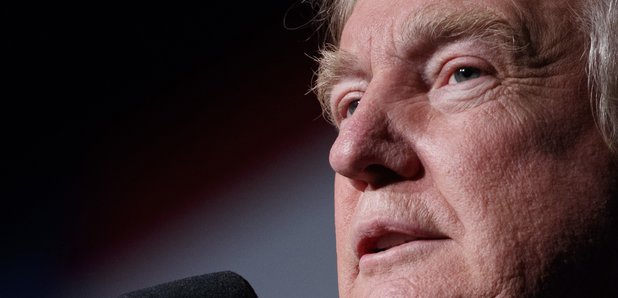 Donald Trump will be the next President of the United States of America. The Republican candidate beat Hillary Clinton on a dramatic night in the US.
Trump takes key battleground states of Florida, North Carolina and Ohio
Clinton take key battleground state of Virginia
Trump projected to take Wisconsin, Pennsylvania and Iowa - which would theoretically leave him needing one vote
Michigan is the other key marginal state
New York Times forecast 95%+ chance of Trump winning election
Donald Trump will be named President of the United States of America after the most incredible night in US political history.
Shelagh Fogarty and Iain Dale were on LBC from 10pm GMT providing analysis and reaction as polls closed across America.
Iain Dale was joined in the studio by some of the biggest names in British politics, including Alex Salmond, Nigel Farage, Jacob Rees-Mogg and Chuka Umunna. This led to some feisty exchanges:
Alex Salmond kept the faith with Hillary and when Iain called the election for Trump at 4:45am, Alex stayed on the fence.
Nigel Farage, who appeared on stage with Donald Trump at one of his rallies, was bullish about the Republican candidate's chances. He even said that if Trump wins he would like a job in his administration - he'd like to be his ambassador to Europe.
Iain and Shelagh wrapped their overnight show at 5am and handed over to Nick Ferrari, who is presenting live from New York City, with the best reaction as we wake up to a new Leader of the Free World.
See how the night unfolded on our liveblog: