Americans In London Urged To Vote Against Trump
21 September 2016, 11:58 | Updated: 21 September 2016, 18:08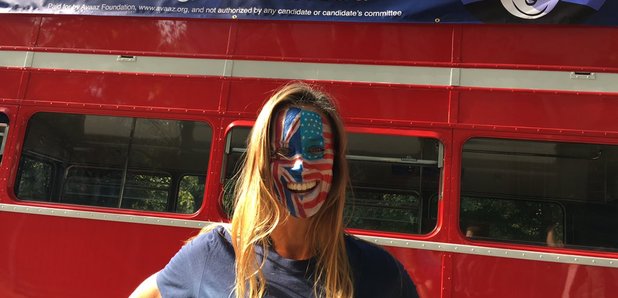 Americans in London are being urged to register to vote - with activists taking to an iconic double decker bus to implore fellow nationals to vote against controversial Republican candidate Donald Trump.
The view for the top of the @Avaaz Stop Trump battle bus in London. American music, balloons, flags & chanting @LBC pic.twitter.com/slsTFdQti3

— Rachael Venables (@rachaelvenables) September 21, 2016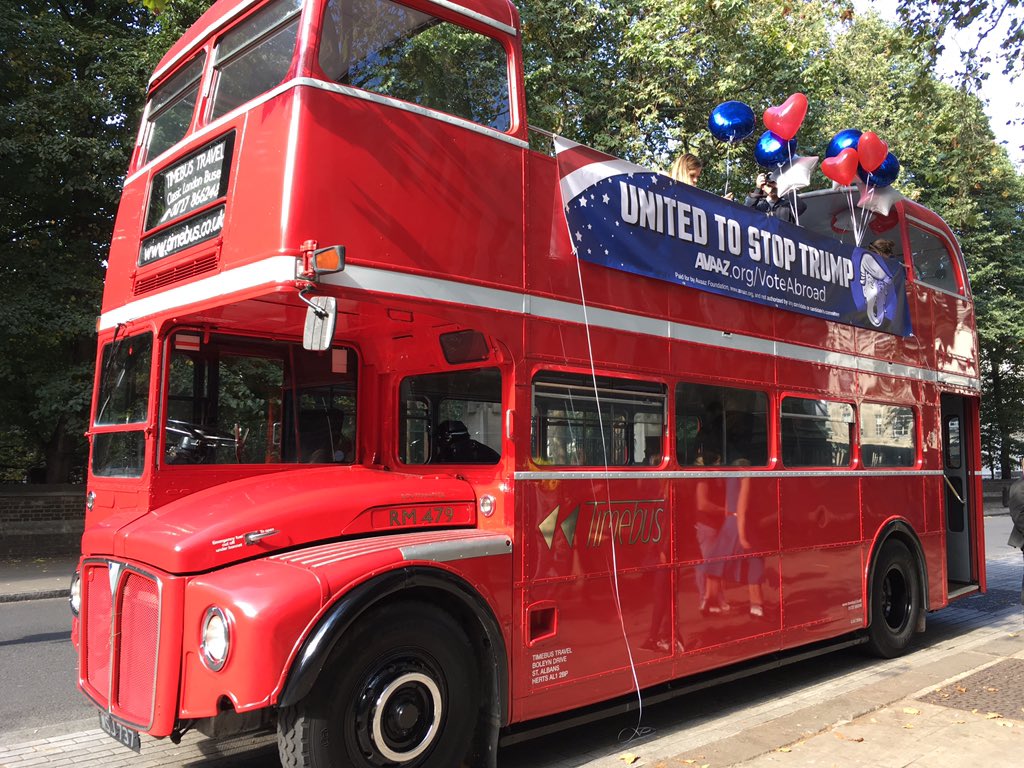 LBC's reporter Rachael Venables joined the activists on the bus, in a drive by charity Avaaz. The activist are trying to sign up as many US nationals as they can in a bid to try and block Trump.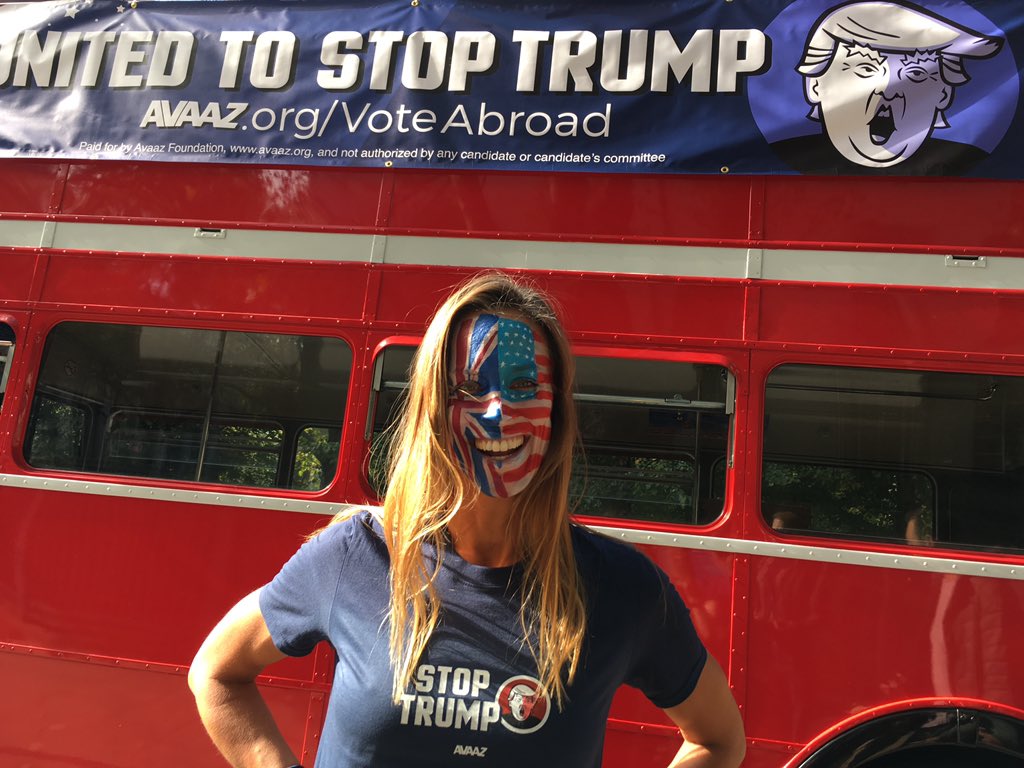 Despite the billionaire businessman holding considerable investments in the UK - Trump has frequently advocated for an 'isolationist; foreign policy, publicly musing about leaving NATO, of which Britain is a founder member.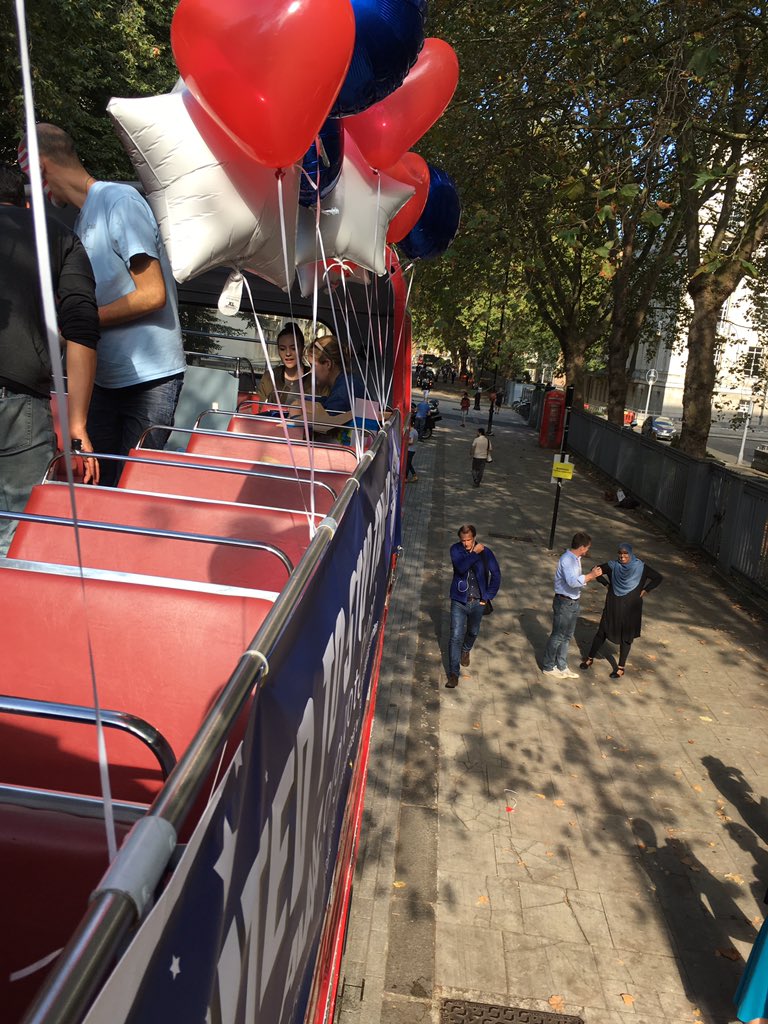 What his presidency would mean for the 'special relationship' between Britain and the US is yet to be known. The activists are attempting to enlist as many of several thousand Americans in the capital to prevent that ever becoming a reality.
This American man didn't even know he wasn't registered to vote and has signed up.