Emily Thornberry Skewers Sexist Attacks Of Trump On Clinton
8 November 2016, 23:20 | Updated: 8 November 2016, 23:46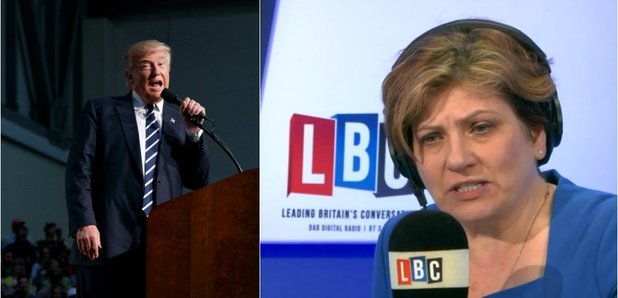 Labour's Emily Thornberry insists gender has been a huge issue in the US Presidential election, as she skewers how Donald Trump has spoken about Hillary Clinton.
Thornberry's key point? There's a reason Hillary Clinton has almost always worn trousers during the campaign.
"We can't pretend that Donald Trump hasn't been banging on about the fact that she's a woman because he really has," says Thornberry. "Remember the first [attack]: 'if she can't satisfy her husband, how can she satisfy America?'
"That's how the campaign started! He has used every opportunity he can to attack her as a woman."