"I'm More Fearful Of Hillary Being President Than Trump"
29 February 2016, 10:27 | Updated: 5 August 2016, 13:34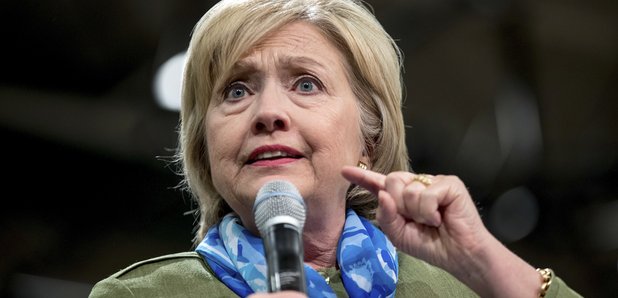 Columnist Peter Oborne has told LBC that he is more fearful of Hillary Clinton becoming President than Donald Trump.
Mr Trump is favourite to get the Republican nomination for President and is only 3% behind Democratic front-runner Ms Clinton.
On LBC, Ken Livingstone said: "If Donald Trump becomes President, you've got this completely mad person with his hand on the nuclear button."
But asked if he is worried about President Trump, Mr Oborne said: "Not as fearful as if Hillary wins.
"Hillary Clinton for me is a warwonger. There's never been a war she hasn't supported.
"Actually, Trump in terms of his foreign policy is actually quite sensible. He doesn't want to get involved. He's anti-Iraq.
"America is better when it doesn't get involved. It doesn't understand the rest of the world and it doesn't understand the rest of the world.
"Unless Britain can tell it who its enemies are ought to be, it tends to go off in very bad places."