Jacob Rees-Mogg Tells British Commentators To Zip It On Trump
3 October 2016, 18:21 | Updated: 3 October 2016, 18:23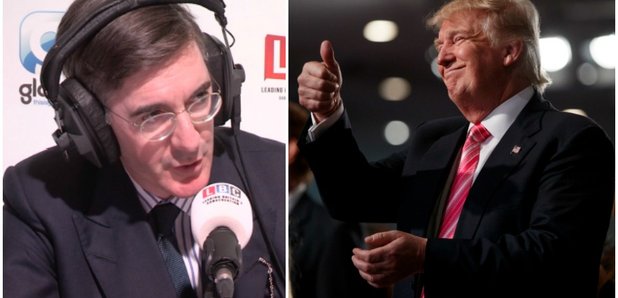 Iain Dale unearthed an unlikely Donald Trump supporter at the Conservative conference: Jacob Rees-Mogg, who warned UK commentators to not be so "snippy" about the tycoon.
"What's your view on Donald Trump?" Iain asked the Conservative MP, who was quick to respond: "My view on Donald Trump is that British commentators need to be careful what they say about American presidential candidates.
"Look at the last four American Republican presidents: Gerald Ford, Ronald Reagan, George Bush Snr and George Bush Jnr.
"The British commentariat thought that they were all deeply, deeply second rate - until, in the case of Ronald Reagan, well into his term of office.
"We sometimes take a rather...snippy view about American candidates."
Pressed by Iain on who he would vote for between Trump and Clinton, Rees-Mogg admitted that for "tribally Tory" reasons, he would vote for Trump.