Ian Collins Accuses SNP Of Fanning The Flames Of Racism
6 October 2016, 08:24 | Updated: 6 October 2016, 08:38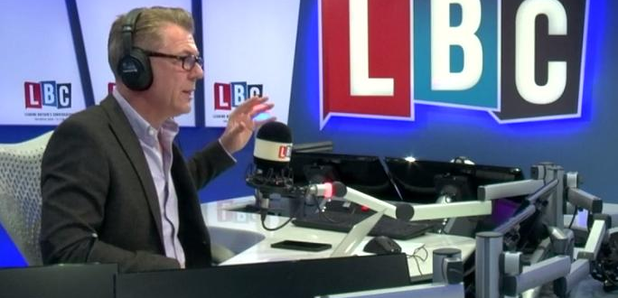 Ian Collins says the Scottish National Party are accusing the Conservatives of racism in order to make themselves look like the nice guys.
It comes after Nicola Sturgeon accused the Tories of using "increasingly intolerant language about 'foreigners'".
Ian believes they are deliberately mentioning racism to make themselves seem better.
Speaking on his LBC show, he said: "The moment anybody put their head above the parapet when it came to sort of anything to do with immigration, the left-wing meerkats would be up there like a shot, attacking and shooting down anything that they deemed would be xenophobic or racist.
"And then it sort of went away a bit. Then of course we had the European referendum and some mischief was being made there, more straw man arguments about what people's intentions were and what they really thought etc. And then I thought it went away again.
"And it seems to have come back. Nicola Sturgeon is fanning the flames of racism... would you have believed it?
"The SNP are stirring up a racial hornets' nest. They are deliberately setting and starting up an argument about racism in order to appear to be nicer people."