Ian Collins Nails Why Everybody Should Be Proud Of Britain's Police Forces
26 July 2017, 15:06
Ian Collins has perfectly summed up why everybody in Britain should be proud our police forces across the country.
The LBC presenter hit back after he received a text from John, who took issue with one particular incident involving an officer.
Earlier this week it was revealed fatal police shootings had hit a 12-year high in England and Wales.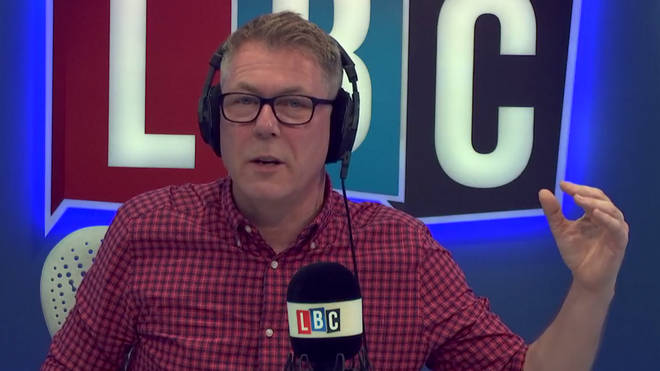 Figures from the Independent Police Complaints Commission showed there were six fatal police shootings in the 12 months to March 2017.
Three of the incidents are subject to ongoing independent investigations and three are complete.
One, the police shooting of Westminster attacker Khalid Masood, was terror-related.
During his passionate defence of British police forces, Ian admitted there was always going to a "bad copper".
However, he said: "I'm talking about across the board, across the globe, by every measure you can look at, every incident in this country.
"The proportionality in this country, you'd be very, very hard-pushed to say that we have a trigger-happy police force."
Ian lauded the fact that of the 14,700 authorised firearms incidents only six had been fatal.
He added: "I think that shows incredible restraint, an incredible armed section to our police service and an incredible record that not just we as citizens should be proud of.
"But that we are kept safe without the need to blow folk away on daily basis unlike as it appears happens in the United States."
Watch his passionate defence at the top of this page.