Ian Collins: Where Are These Protesters When They're Needed?
31 January 2017, 07:26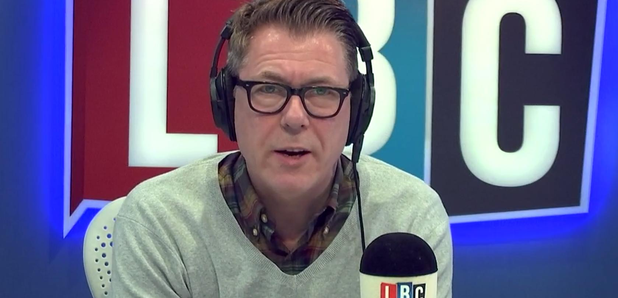 Ian Collins laid into the protesters who attended London's demonstration against Donald Trump, asking where they are for serious issues in the UK.
The LBC presenter highlighted the lack of protests about FGM or forced marriage in Britain, concluding that those protests clearly didn't look good enough on their Instagram pages.
He said: "What about half the Middle East, who have refused to take a single Syrian refugee? Surely if ever there was an issue to awaken the protesting massive, this was the one. But nothing, nada, rien, zilch.
"No one ever made a placard suggesting that Khalifa bin Zayed Al Nahyan is like Hitler. Maybe it's too difficult to spell. He's the head of the UAE, trivia fans.
"And if these plastic protesters really do feel they need to defend injustices, immobilise a crowd to highlight very bad things, there's a whole list of things in this country they should be getting angry about.
"Where the protests in the UK against local authorities who've been seen to do nothing about female genital mutilation? Where the hell are the protests? There are thousands in this country of forced marriages every year. Just let it settle in for a second. Every year over a thousand cases of forced marriage. Young teenage girls virtually beaten into marrying a cousin or some older man, here in the UK.
"Where are the protests? Shoving Harriet Harman on Newsnight doesn't cut it. Why are the same outraged people, the guardians of human rights, not protesting about this? Nothing.
"Does anyone seriously believe that another country's president imposing a temporary travel ban on some people is a bigger issue than young girls having their clitorises cuts off here in the UK? Where are the protests?
"These protesters are more keen to be seen to be part of the collective faux-outrage mob against Trump than domestic child abuse, clearly. Maybe it's better for the Instagram numbers who knows."