2016 Wasn't All Bad: Here's 10 Brilliant Things That Happened
22 December 2016, 10:55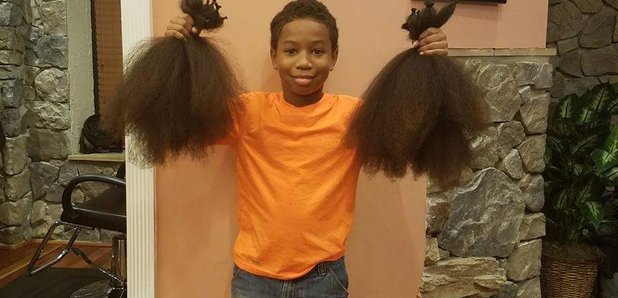 Many people think 2016 has been a terrible year. But we've dug out some of the amazing things that happened in the last 12 months.
1. A 10-year-old boy grew his hair for two years so he could donate it to children with cancer.
2. The number of wild tigers has risen for the first time in 100 years. And the number of giant pandas and manatees is on the rise too.
3. India planted 50 million trees in just one day. And they did it just to beat Pakistan's world record.
4. New research has suggested that the key to living longer is eating more cheese.
5. A 70-year-old German woman went around Berlin painting hearts over swastikas.
6. A solar-powered plane flew all the way around the world without any fuel.
7. Scientists believe they have found the gene responsible for Motor Neurone Disease - all thanks to the Ice Bucket Challenge.
8. An octopus escaped from an aquarium through a pipe and made it all the way to sea.
9. A newly-discovered drug, entitled SMO4554, may be a cure for baldness.
10. Team GB were awesome in the Rio Olympics, finishing second in the medal table, ahead of China.