'Justice has been delivered': Al Qaida chief Ayman al-Zawahiri killed by drone strike in Afghanistan
1 August 2022, 23:37 | Updated: 2 August 2022, 09:00
Al Qaida leader Ayman al-Zawahiri has been killed by a US airstrike in Afghanistan, US president Joe Biden has confirmed as he told the world "justice has been done".
Current and former officials began hearing on Sunday afternoon that Zawahiri had been killed in a drone strike, but the administration delayed releasing the information until his death could be confirmed, according to a source.
Mr Biden said Zawahiri had "carved a trail of murder and violence against American citizens".
"Now, justice has been delivered and this terrorist leader is no more," he added.
"People around the world no longer need to fear the vicious and determined killer.
"The United States continues to demonstrate our resolve and our capacity to defend the American people against those who seek to do us harm. We make it clear again tonight, that no matter how long it takes, no matter where you hide, if you are a threat to our people, the United States will find you and take you out."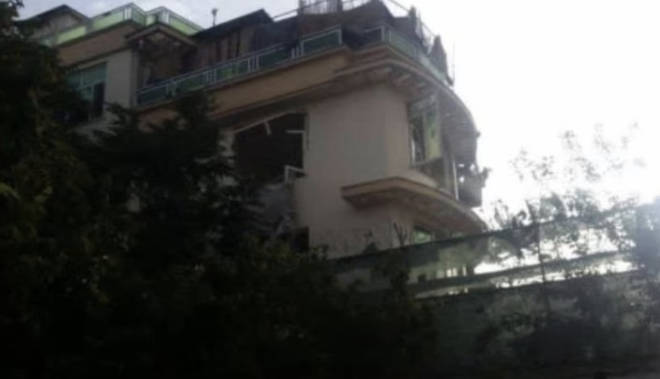 Officials said Zawahiri was on the balcony of a safe house in the Afghan capital, Kabul, when the drone fired two blade-fitted Hellfire 'Ninja' missiles at him.
It was said that the US used a precision strike to ensure it killed Zawahiri while he lingered on the balcony to ensure it only hit him.
Other family members were present, but they were unharmed and only Zawahiri was killed, officials added.
Zawahiri, 71, an eye surgeon who helped found the Egyptian Islamic Jihad militant group, took over the leadership of al Qaida following the killing by US forces of Bin Laden in May 2011.
Before that, Zawahiri was often referred to as Bin Laden's right-hand man.
Taliban spokesman Zabiullah Mujahid said before reports of Zawahiri's death emerged: "An air strike was carried out on a residential house in Sherpur area of Kabul city on July 31."
He later said the Islamic Emirate of Afghanistan - the name for the country after the Taliban's takeover last year - "strongly condemns this attack on any pretext and calls it a clear violation of international principles and the Doha Agreement", referring to an agreement thrashed out under former president Donald Trump that precipitated the collapse of the old, Western-backed government.
The US has also said the agreement has been breached because senior Haqqani Taliban knew of Zawahiri's presence in Kabul, and they appeared to have tried to cover up the fact he was there in the aftermath of the strike.
Speaking on August 31, 2021, after the last US troops left Afghanistan, Mr Biden said the US would not let up on its fight against terrorism in that country or elsewhere.
"We will maintain the fight against terrorism in Afghanistan and other countries," he said.
"We just don't need to fight a ground war to do it."
Previewing the strike that would occur 11 months later, Mr Biden said at the time: "We have what's called over-the-horizon capabilities, which means we can strike terrorists and targets without American boots on the ground - or very few, if needed."