Andrew Malkinson who spent 17 years in jail for rape he didn't commit now 'broke' and living in a tent
18 October 2023, 15:23 | Updated: 18 October 2023, 16:37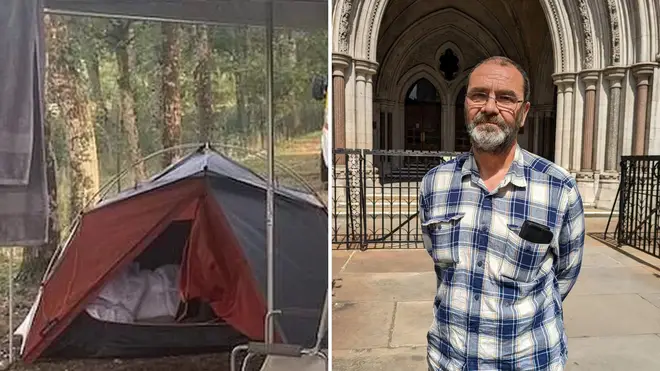 Andrew Malkinson, an innocent man who spent 17 years in jail for a rape he did not commit, has said he is broke and living in a tent as he awaits compensation.
Andrew Malkinson, 57, was jailed in 2003 when he was wrongfully charged with the rape of a woman in Greater Manchester, sentenced to life in jail with a minimum term of seven years.
Mr Malkinson's conviction was overturned in July by the Court of Appeal after another man was linked to the crime by DNA.
While he is set to receive a compensation payout for a miscarriage of justice, he said he was warned it could be two years he receives any money.
Now Mr Malkinson has said he is "basically homeless" and currently living on benefits while he awaits a payout for the failures in his trial.
"I'm on benefits. I don't have a job, I'm living in a tent. I'm basically homeless and waiting for them to do the right thing," he said.
"They have the power to do the right thing but they chose to take their time."
Mr Malkinson was 37 and working as a security guard in Salford at the time of his wrongful conviction.
Read more: Investigation launched into handling of Andrew Malkinson case after wrongful rape conviction
Read more: Top lawyer blasts Andrew Malkinson rape case as the 'worst miscarriage of justice of the 21st century'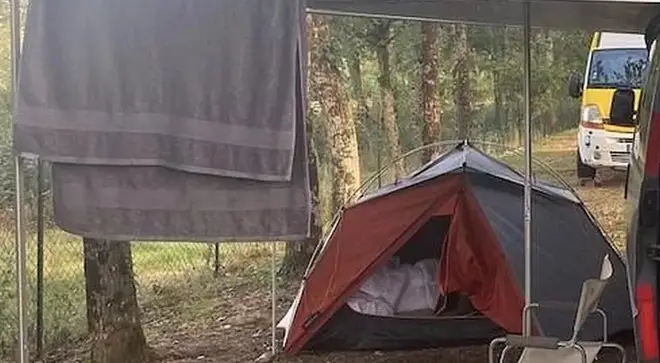 He could have been released during his sentence after six-and-a-half years if he had given a false confession but ended up serving 17 years as he maintained his innocence.
After his release he travelled to Amsterdam to be near his ex-girlfriend Karen, who has a houseboat in the city, and had always believed in his innocence.
Following this he embarked on a road trip before settling in Seville.
Mr Malkinson said he now lives on campsite in Spain, living off benefits, as he said he "cannot bear" to be in Britain.
He has recently called on the independent inquiry into his case to be made statutory, which would force authorities in the case to give evidence under oath.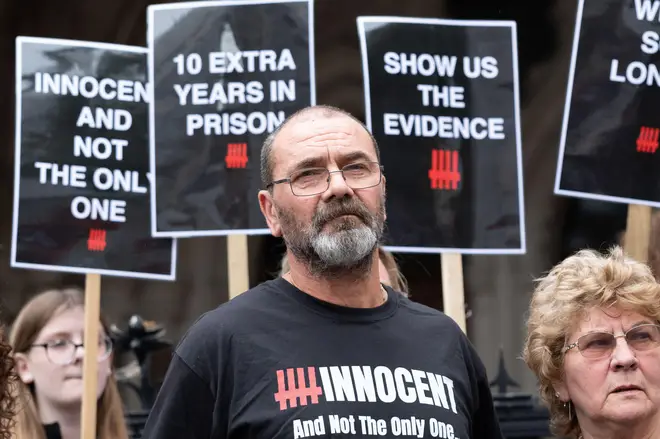 The inquiry, which currently remains non-statutory, means investigators have no legal power to make witnesses attend.
The inquiry will investigate the roles of Greater Manchester Police, the Crown Prosecution Service and the Criminal Cases Review Commission to prevent the same mistakes from being made again.
"The Lord Chancellor has been clear Andrew Malkinson suffered an atrocious miscarriage of justice and he deserves thorough and honest answers as to how and why it took so long to uncover," a Ministry of Justice spokesman said.
"The Criminal Cases Review Commission, Crown Prosecution Service and Greater Manchester Police have all pledged their full cooperation to the independent inquiry into the handling of his conviction and subsequent appeals."
You can donate to Appeal here - a charity and law practice dedicated to fighting miscarriages of justice and demanding reform.