'Time's up - the racket's over': Angela Rayner takes aim at Tories over contract spending
25 September 2021, 15:22 | Updated: 25 September 2021, 16:11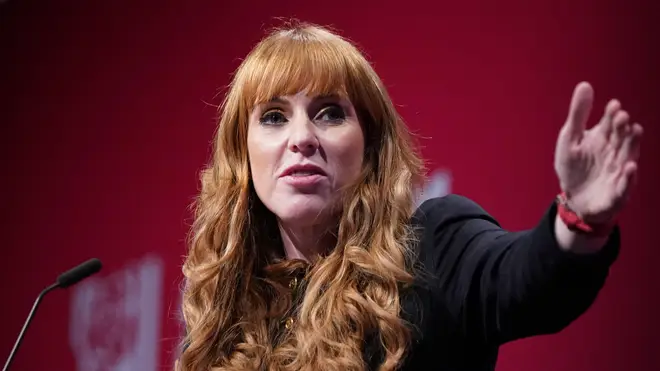 Deputy Labour leader Angela Rayner says the party "must become the government our nation deserves, not the one it has" as she addressed members at the conference in Brighton.
She outlined the party's new green paper for workers, including improvements on pay, job security and equality.
Ms Rayner pledged to increase sick pay as she slammed the Tory government and vowed "their time is up".
She vowed to "stamp out the Tory sleaze that has polluted our politics and corrupted our democracy" as she outlined proposed reforms to workers' rights.
Ms Rayner told delegates: "What a contrast to a government that is taking £1,400 out of the pockets of a nurse while over £2 billion of taxpayers' money has been dished out to Tory donors and mates of ministers.
"There's only one rule with this Cabinet and that is that there's one rule for them and one rule for all of us."
Read more: HGV shortage: Govt 'created this crisis' through inaction, Angela Rayner says
Angela Rayner on Starmer's proposals to amend voting policy
She claimed Conservative ministers had used the "public purse as a personal cashpoint" and added: "We'll stop the dodgy deals handing public money to ministers' mates. It's bad news for my pub landlord, but good news for the public.
"And let me tell you this - as your minister for procurement, I won't sign off a single penny that goes to a company that exploits its workers or doesn't pay its taxes.
"We will stamp out the Tory sleaze that has polluted our politics and corrupted our democracy. The racket is over. Their time is up."
She said that if Labour comes into power the party will write "common decency and fairness into the rules of our economy".
From day one people will get sick pay, flexible working and a new deal for working people.
"I'm not presenting you with a policy document that will sit on the shelf collecting dust," she said.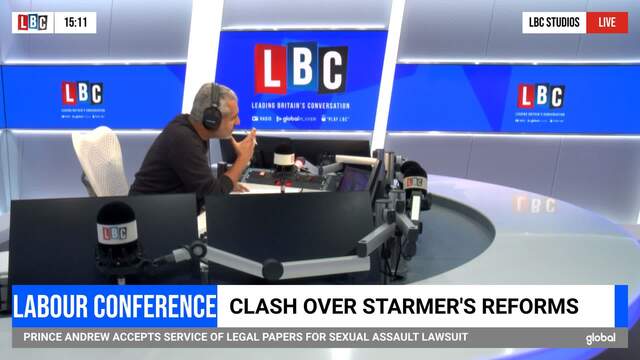 Maajid Nawaz welcomes Sir Keir Starmer's step down
"Let's make this real. And so every worker in every workplace, in every corner of our country, that with their support, their lives, their jobs and communities can and will be better.
"We will empower people to have a real say over their own working lives, and in this whole, we know conference that our grestest power comes from not when we stand alone, but when we stand and work together throughout history."
She also mentioned Marcus Rashford - the second time the Manchester United footballer was praised at the party's conference.
Ms Rayner was applauded and embraced by party leader Sir Keir Starmer after the speech. He appeared to have been defeated over his attempts to reform Labour's leadership election rules.