'He fought to the very end': Candles lit at hospital in memory of Archie Battersbee after life support withdrawn
6 August 2022, 13:53 | Updated: 6 August 2022, 21:41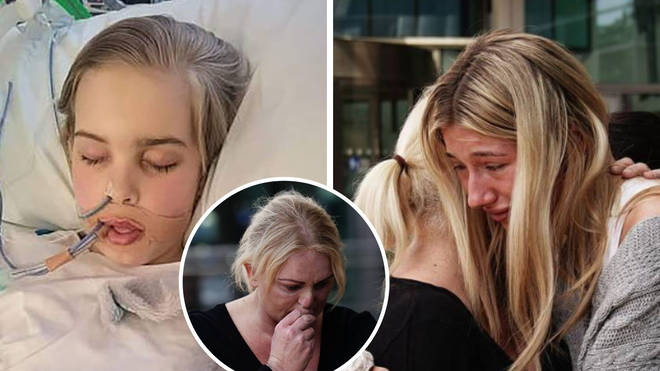 Archie Battersbee is dead after his life support was withdrawn, as his mother said he "fought right until the very end".
His family had tried to keep his support going but were ruled against by judges, who found it to be in his best interest to have it withdrawn. Life support was due to be taken off at 10am.
His mother Hollie Dance said he died at 12.15pm and she was the "proudest mum in the world" as she fought back tears outside the Royal London Hospital.
"He was such a beautiful little boy. He fought right until the very end and I am so proud to be his mum," she added.
Ella Rose Carter, the fiance of Archie's older brother, Tom, said: "He was taken off medication at 10am and his stats remained stable until two hours after they removed ventilation and he went completely blue.
"There is absolutely nothing dignified about watching a family member or a child suffocate.
"No family should ever have to go through what we have been through. It's barbaric."
Ms Dance and Ms Carter then hugged as they cried into each others' shoulders.
The 12-year-old, who was found unconscious in April after apparently trying an online challenge, was considered to be brain stem dead by doctors.
He has suffered catastrophic brain damage and his mother has since told LBC how she wants to raise awareness about dangerous online crazes.
She told LBC this week: "[It's] heart-breaking, because I think, if I'd known about these challenges I could have had that conversation with him even the day before. And I know that I would have been really firm with that conversation, and we wouldn't be here now."
Read more: Archie Battersbee's mum begs parents to use her son as a warning against 'online challenges'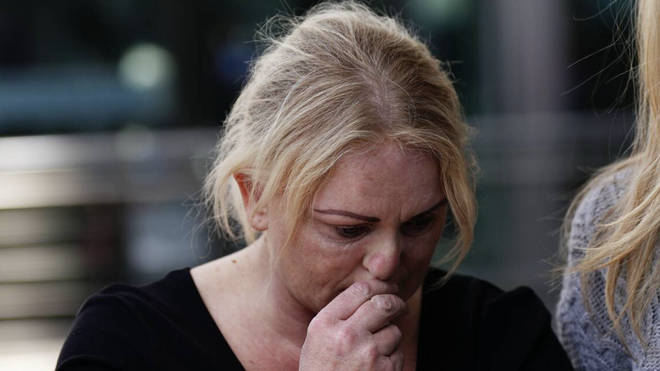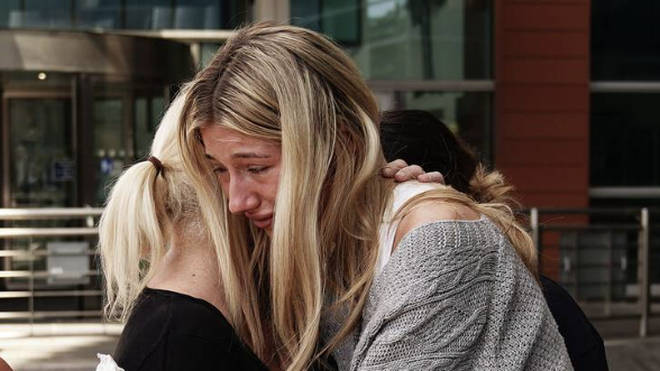 She said: "If you have to use Archie as the topic to address it, just please sit down with your children with regards to these online challenges.
"Once you look into it, they're so frightening."
Mourners had gathered outside the east London hospital to light candles at a memorial for Archie.
A woman was seen helping two children to pay their respects at a makeshift shrine.
Read more: Well-wishers leave tributes to Archie Battersbee as 12-year-old's life support to be switched off
His death follows weeks of legal appeals by his family against Barts NHS Trust, which runs the Royal London Hospital, and the decision to end support.
After a series of appeals, including failed bid to take the case to the Supreme Court and a request for a UN body to intervene, they then tried to get permission for Archie to die in a hospice and not the hospital.
That was also refused.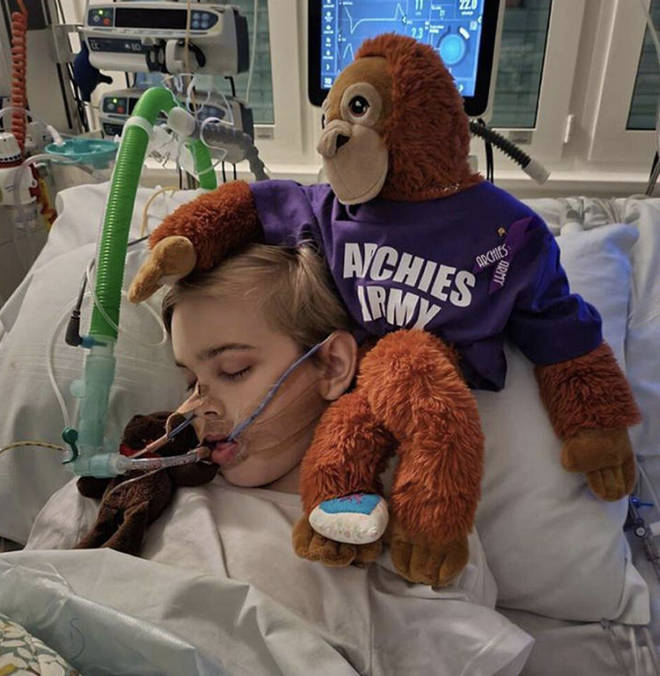 Andrea Williams, chief executive of the Christian Legal Centre, which backed the family's case, said: "Our thoughts, prayers and support are with Archie's family at this tragic moment.
"We will continue to support the family, as we have done throughout, ever since they came to us after being issued with last-minute legal proceedings to remove life support from Archie.
"We are thankful for the widespread public support for Archie and his family. It has been a privilege to stand alongside them.
"The events of the last few weeks raise many significant issues including questions of how death is defined, how those decisions are made and the place of the family.
"No-one wants to see other families experience what they have been through. We need to see urgent review and reform of the system."
Archie Battersbee: A timeline
April 7: Ms Dance finds Archie unconscious at their Southend home. He is taken to hospital with traumatic head injuries.
April 26: Barts NHS Trust say they think it is "highly likely" the youngster is dead and begin High Court proceedings to do a brain stem test and withdraw care. Ms Dance and Mr Battersbee raise concerns.
May 16: A nerve stimulation test is carried out. There is no response.
June 13: A High Court judge rules Archie is dead and says doctors can stop treating him. A week later Archie's parents are granted permission to appeal.
July 15: Another judge agrees with the NHS Trust, saying medical evidence was "compelling and unanimous" and and that there is "no hope at all of recovery". This order includes a stipulation that Archie must remain at The Royal London Hospital while care is withdrawn.
July 25: Three judges at the Court of Appeal rule doctors can lawfully stop providing life support treatment. Three days later the family fail to persuade the Supreme Court to intervene.
July 29: The family appeal to a UN committee to step in.
July 31: The Royal London says Archie's treatment will be withdrawn on August 1 at 2pm - but the Court of Appeal grants a hearing for 11am on the same day after the UN committee asked treatment to be continued while it examined the case.
August 1: The Court of Appeal rejects the UN request and says Archie's treatment will end at midday on August 2.
August 2: Archie's parents are refused permission to appeal to the ruling at the Supreme Court, and are told care will begin to be withdrawn at 11am on August 3 unless the family submit an application to the European Court of Human Rights by 9am on that day - which they do.
August 3: The European Court refuses the application and Archie's family change tack, saying they will ask the High Court to allow him to be moved to a hospice. They formally lodge High Court proceedings on August 4.
August 4: The High Court refuses a bid to have Archie moved to a hospice.