'Do we arrest rappers for their lyrics?' Andrew Tate's lawyer says his views on women are part of 'satirical persona'
16 February 2023, 16:47 | Updated: 16 February 2023, 16:56
Andrew Tate's lawyer has defended her client's controversial public remarks on women, saying the social media personality's often speaks as part of a "satirical public persona".
Tate, 36, was initially arrested alongside his brother Tristan in Bucharest on December 29 on suspicion of human trafficking, rape and being part of an organised crime gang.
But the brothers' lawyer, Tina Glandian, said it was important that her clients were presumed innocent, regardless of comments they have made that some might find offensive.
"I think a lot of what of the discussion towards is leaning towards is the content that they put on social media," Ms Glandian told LBC.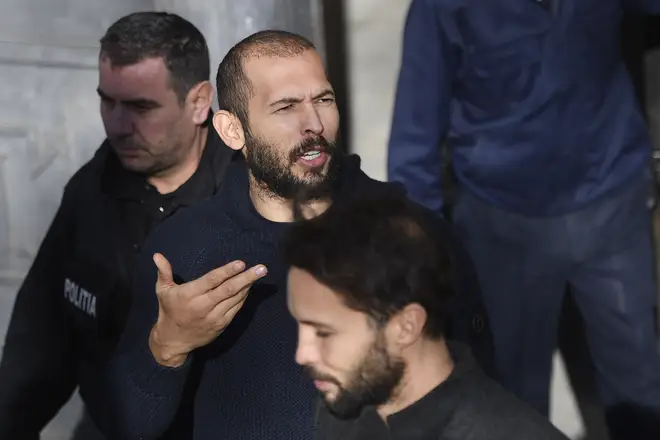 "But I thinks very important that we draw a line between what people may view as speech that is offensive and what is criminal.
"My role here as his attorney is to make sure that he gets a fair process which we think in cases like this, which are high profile, often times there are lots of leaks, there's misinformation out there.
"This ends up being something that is tried in the court of public opinion."
Tate's lawyer added that something that one might find "personally offensive is not the same thing as it being illegal", and asked: "Do we arrest rap artists for their lyrics?"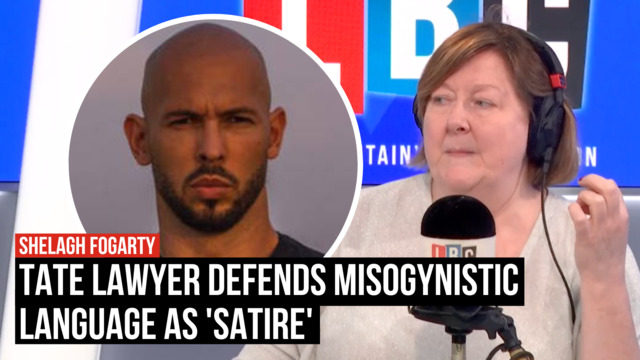 Lawyer Tina Glandian defends misogynist comments made by Tate
Read More: 'There is no justice!': Ranting Andrew Tate bemoans Romanian judicial system as he's handed to police for questioning
Read More: Whingeing Andrew Tate moans about conditions in prison cell he shares with 'bed bugs, cockroaches and lice'
Read More: Andrew Tate to remain in prison after Romanian judge grants 30-day extension
She also suggested that the Tate brothers may have been put in jail without evidence of a crime and instead on the basis of their offensive public comments, adding that the pair put out a "satirical public persona".
Both Tate brothers deny the allegations against them. They were bundled into a Romanian police station in late January for questioning, with the duo ranting about their innocence in the process.
Speaking on January 25, Tristan Tate was taken for police questioning first as he shouted: "That is why I am in jail - I have money they are trying to steal!"
His brother Andrew followed behind, who said: "We have done nothing wrong."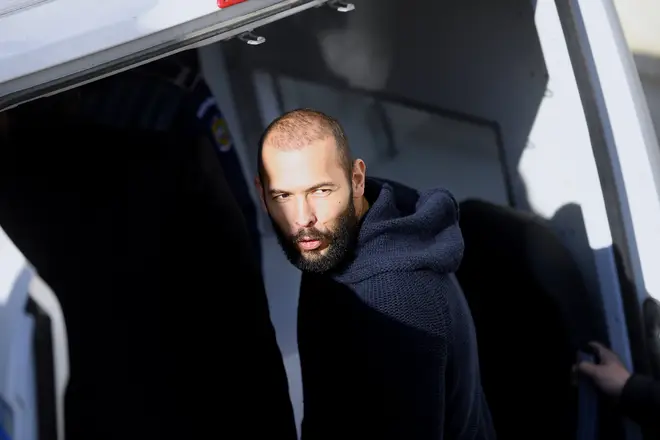 He was then asked if he thinks he is the victim of injustice, replying: "Of course it's unjust - there is no justice in Romania!"
It came a day after Andrew broke his silence from inside Romanian prison to moan about the conditions inside his prison cell, claiming he has to sleep with "cockroaches, lice and bed bugs".
In an email sent to Tate's subscribers this week - titled "lessons from his unjust imprisonment" - the former kickboxer said the judicial system is trying to "break" him.
"Thrown inside a cell without light," he said. "Cockroaches, lice and bed bugs, are my only friends at night.
"When the guards bring me to and from the courtroom, I stay absolutely respectful.
"They try to pour hatred into my heart. But please and thank you, you stick with me at all times.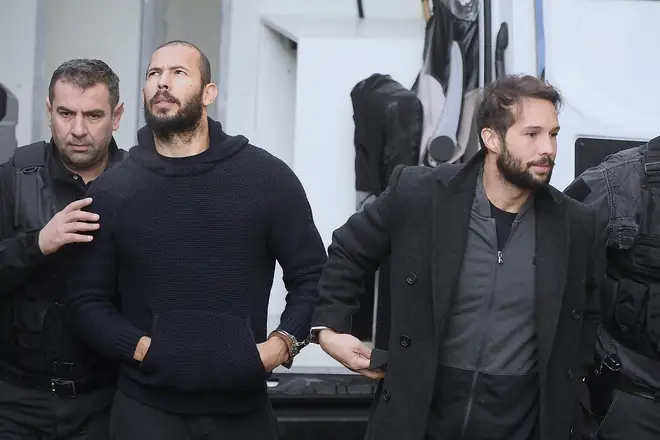 "Our prison guards are just performing their jobs, they have families to feed in times of hardship. Do not forget your manners.
"They are trying to break my iron mind with unjust imprisonment. My absolute respect for everyone around me is my act of absolute rebellion. They cannot break me."
Tate, who has had a number of his sports cars seized by Romanian authorities since his arrest, has continued to remain active on Twitter, with associates seemingly keeping his social media presence active.
He tweeted last month: "They finally allowed me to receive mail."