Art dealer sued in France after selling African mask he bought for £129 for £3.6m
1 November 2023, 09:42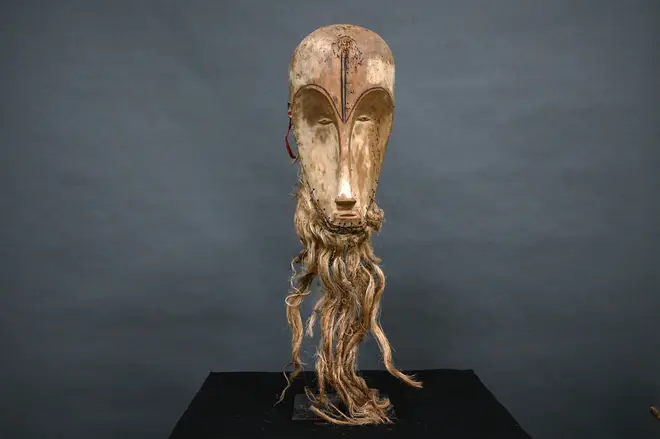 A French art dealer is being sued by an elderly couple after they sold him an African mask for £129 that he later auctioned off for £3.6m.
The retired couple, who have not been identified, live in Eure-et-Loire, south-west of Paris.
The mask was sold to the dealer in 2021 after they cleared out their holiday home.
Six months after the £129 sale, the couple read a newspaper article that identified the mask as a rare 19th century 'fang' mask from Gabon, only 10 of which are thought to be in existence.
The article said their old mask had been sold at auction for £3.6 million by the dealer, identified so far only as Mr Z.
Read more: Robbery homicide cops investigate Matthew Perry's death despite 'no foul play' suspected at LA home
Read more: 'Danger to life' warnings issued by Met Office as Storm Ciaran to bring flooding and 90mph winds
The couple are suing arguing that they should receive a portion of the profits.
Authorities in Gabon meanwhile have requested a stay of proceedings and are calling for a criminal investigation, saying the item is stolen and should be returned to Africa.
Patricia Pijot, a lawyer for the dealer, has rejected the demands of the Gabonese.
"A voluntary intervention is a legal tool. We can claim this mask for laudable conditions which are part of a cultural context, but that is not the subject today", she said.