Artificial Intelligence 'outperforms traditional weather forecasters,' study finds
14 November 2023, 20:56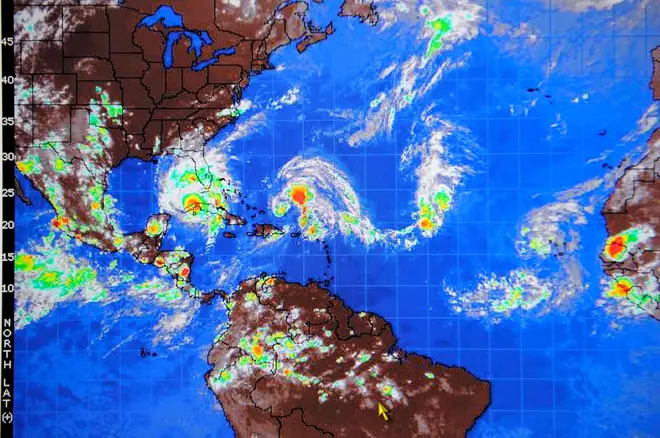 Artificial intelligence has for the first time outperformed traditional forecasting methods - predicting global weather ten days into the future.
The meteorological breakthrough from Google DeepMind could save lives by predicting weather incidents like hurricanes and floods sooner than traditional forecasting systems can.
It comes after the AI tool was able to predict Hurricane Lee's path back in September three days ahead of the traditional methods.
By analysing past meteorological events at speed, the technology can produce reliable forecasts - even ahead of today's most accurate predictions.
The GraphCast AI model "marks a turning point in weather forecasting", the developers said.
It is hoped the AI will be able to warn of oncoming extreme weather like storms, hurricanes, heatwaves, and floods up to ten days in advance. Emergency services and government officials will then be able to make necessary precautions.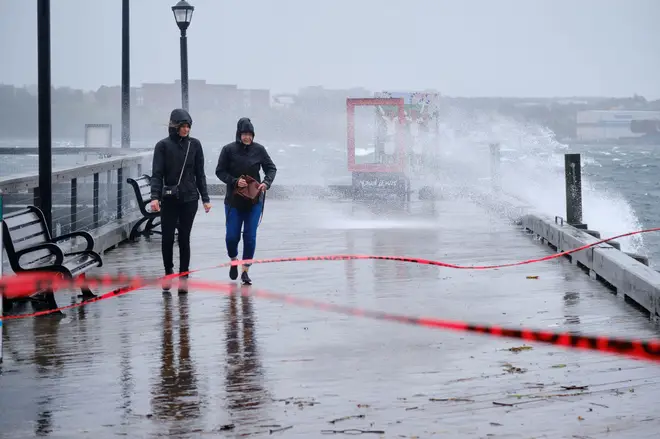 Read More: Met Office issues fresh weather warning as southern England to be hit by thunderstorm after Storm Debi
Read More: Storm Debi hits the UK: Weather warnings in place with heavy rain and 80mph winds on the way
A peer-reviewed paper published but the journal Science on Tuesday evaluated that the AI was more accurate than the most advanced forecasting system, outperforming the European Medium Range Weather Forecasting model.
It beat the ECMWF system on 90 per cent of the 1,380 metrics tested - including temperature, air pressure, wind speed, atmosphere levels and humidity.
It can produce forecasts in less than one minute with less computing power than traditional methods due to a different approach.
The machine-learning coordinator at ECMWF Matthew Chantry said meteorological AI systems had progressed "far sooner and more impressively than we expected even two years ago".
Testing the AI model against the older ECMWF model, the technology predicted Canada's hurricane Lee nine days before it hit North America - three days before the older technology.
However, Remy Lam from Google DeepMind said that AI could not yet be used rather than supercomputers - instead the new technology will complement the older system.
"We are standing on the shoulders of giants to build those models", he said, BBC reported.
"AI models are trained from data and that data is generated by traditional approaches, so we still need the traditional approach to gather data to train the model," Mr Lam said.