My time on the plane to the US with Rishi Sunak, as PM prepared for AI talks with Joe Biden
7 June 2023, 14:20 | Updated: 8 June 2023, 07:18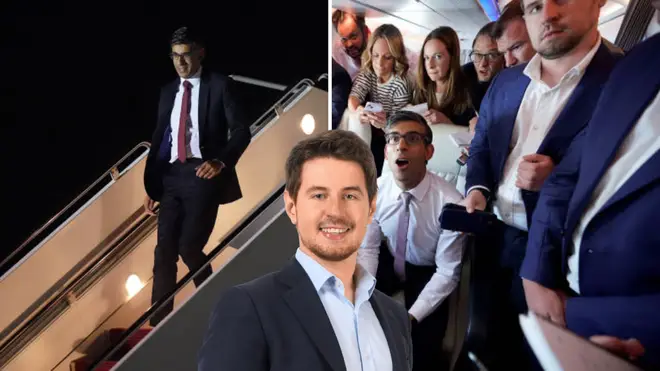 I flew to the US with Rishi Sunak this week as the Prime Minister prepared to discuss economic security and the AI revolution with Joe Biden.
Mr Sunak arrived late on Tuesday night in Washington DC and is set to meet Mr Biden on Thursday, following talks with business leaders and members of Congress on Wednesday.
The Prime Minister wants to work with the US and President Biden to ensure that the way in which our countries have cooperated on traditional security - military security and defence - is extended and broadened out more to economic security.
Improving the UK and US' economic security means doing more together to wean both countries off oil and gas from countries that aren't considered allies.
But really what it means more is focusing on the technologies of the future - making sure the UK and the US are at the heart of advances in green technology, and particularly at the heart of advances in artificial intelligence.
Listen and subscribe to Unprecedented: Inside Downing Street on Global Player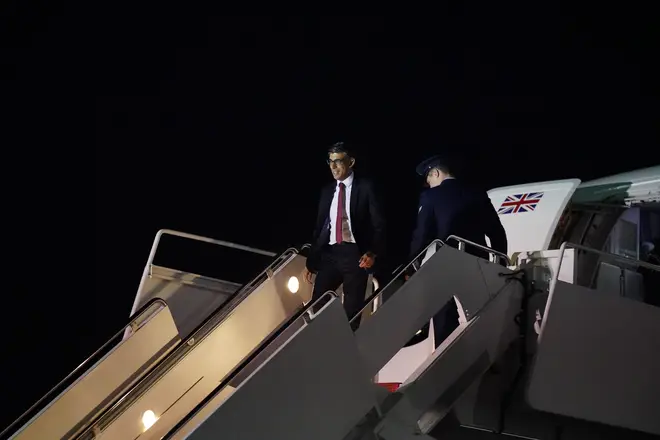 China is pumping billions and billions of dollars into developing artificial intelligence. There are real concerns in the AI community that whichever country develops the sort of AI that we're looking at, potentially in the years and decades to come, could have a huge advantage that will have all sorts of implications for defence and for more traditional security too.
ChatGPT has made politicians like Rishi Sunak and Joe Biden sit up - not just at how fast this technology is developing, but also to the opportunities and the risks too if it isn't regulated.
Many of the experts in that field have been pleading for politicians to step in, and some have even called for a six-month moratorium on certain forms of AI development. We're not going to see that from the talks tomorrow, but I think we will see more talk on regulation.
So what Rishi Sunak wants to do here is work with President Biden to try to make sure that it's the US and the UK and are allies that are at the very forefront of what some are calling the 21st century arms race.
Read more: 'They have their issues': Rishi Sunak refuses to say whether government will reconnect with CBI after confidence vote
Read more: Channel migrants to be housed in cruise ships for the first time as thousands stay in barges across UK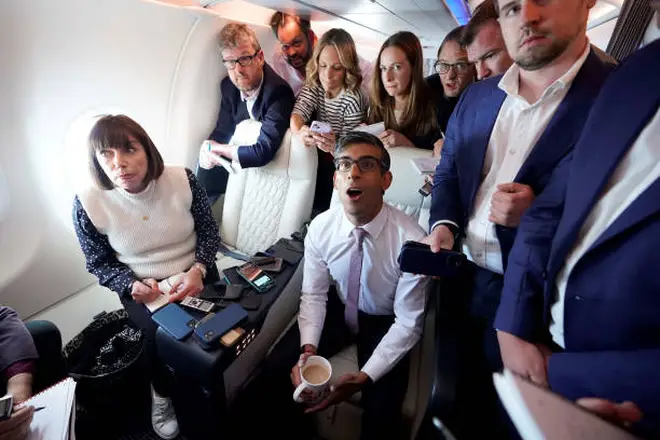 AI has really shot up the agenda in recent months - until six months ago very few politicians were saying anything about it, but the breakthrough of ChatGPT has made it a more pressing concern.
But AI wasn't the only thing on the agenda on the flight. Asked about Prince Harry's comments this week that the government was at "rock bottom", Mr Sunak dodged it very, very clearly, citing a longstanding convention that Prime Ministers don't talk about the Royal Family.
He was absolutely resolute that he was not going to talk about Harry's comments, which he made in his hacking trial with the publisher of the Mirror.
But of course the Duke of Sussex's comments are bad timing for the government.
Read more: 'I believe our Government is at rock bottom': Prince Harry launches unprecedented political attack during hacking trial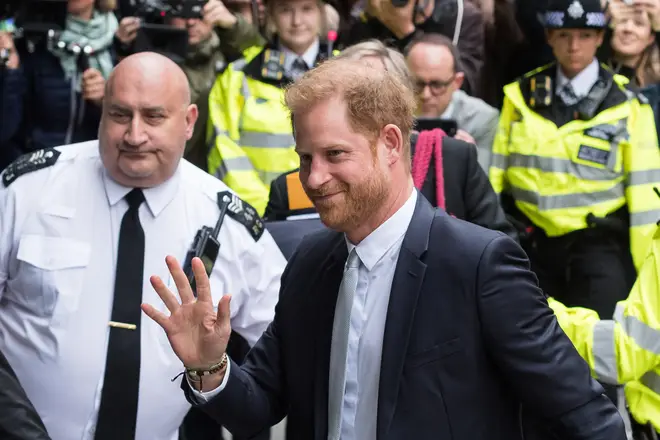 It's bad timing in the sense of Rishi Sunak wants it to be Britain on the global stage, but instead you've got a working member of the Royal Family suggesting that things in the UK have never been worse.
And there was a hint of Britain's diminished role when we arrived at Andrews air force base on Tuesday.
There was only a small party to greet the plane, with six or so soldiers there. It was all rather muted.
The Prime Minister will hope that the talks with President Biden will be more significant, and indeed more successful.