Love Island Breast Enlargement Ad Banned By ASA
17 October 2018, 09:11 | Updated: 17 October 2018, 09:14
Adverts for breast enhancement surgery that were shown during the reality show Love Island have been banned.
The Advertising Standards Authority agreed with complaints that the ads, for MYA Cosmetic Surgery, were irresponsible and harmful.
The commercial showed young women posing, dancing and laughing around a swimming pool, on the beach and on a boat while a voiceover said: "These girls had breast enlargements with MYA and all feel amazing."
In its ruling the ASA said: "We considered that the ad went beyond presenting the lifestyle of women who had breast enlargement in a positive light and implied that the women were only able to enjoy the aspirational lifestyle shown, and to be happy with their bodies, because they had undergone that surgery.
"We also considered that the focus on the aspirational lifestyle and the tone of the ad, in combination with the statement 'join them and thousands more' - which suggested that it was common to undergo breast enlargement and acted as an explicit call to action - had the effect of trivialising the decision to undergo that surgery."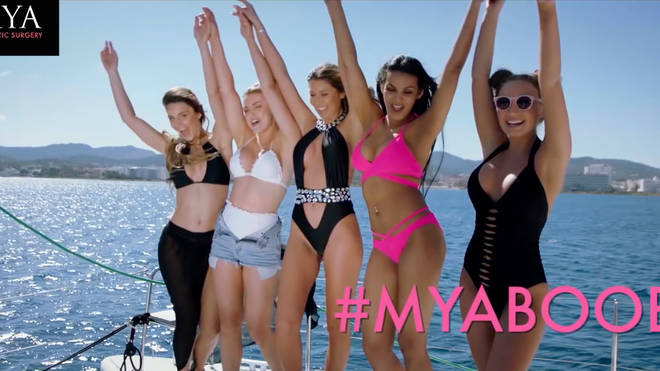 MYA insisted it did not believe that the ads trivialised the decision to undergo surgery, but added that in future it would try to "get the right balance" in their advertising.
A statement read: "We are also attempting to engage with one of the key mental health organisations involved in the complaint to seek their input and thoughts around our next campaign.
"We hope that they will meet with us soon."