British elite runner forced to quit race after being mugged at knifepoint for wedding ring and watch on Table Mountain
18 November 2023, 16:12 | Updated: 18 November 2023, 16:30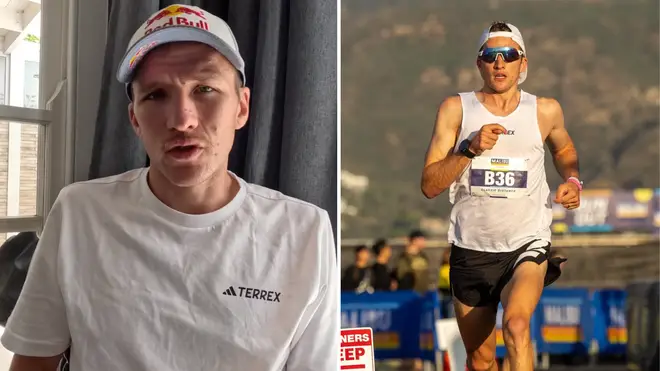 A British elite runner has been forced to quit a race after being mugged by armed robbers for his wedding ring and £2,500 watch in South Africa.
Tom Evans, 31, was assaulted by the two robbers on Table Mountain on Friday, and had a knife held to his throat.
The former British army captain was training for the Cape Town ultra-trail but has decided against going ahead after the traumatic incident.
He said he fought back against the muggers and managed to get one away, but the other pulled out a machete and a kitchen knife.
"Once the knife was at my throat they made it very clear they would kill me if I carried on fighting so I stopped," Evans said.
Read more: BA cabin crew 'lied about armed robbery to cover up drink and drug binge which delayed flight'
Read more: Met Police blasted for 'slow' response times as force takes two hours to respond to shoplifting and mugging 999 calls
"They got my iPhone 15 and then took my Garmin watch both worth about £2500 then went through my back pack pulling everything out asking how much things were worth.
"Then they spotted my wedding ring and said if I didn't take it off they would cut if off.  I have just celebrated my 1st wedding anniversary and I asked them to not take it.
"The knife was pushed in harder and I thought Sophie [his wife] would rather have me back in one piece than the ring so I took it off and gave it to them which was so very hard to do.
"They told me not to follow and ran off and I headed back down off the contour path and down towards Rhodes Memorial and the university to report what happened."
Police were unable to find the pair after they made off with the valuables.
Evans said that he wasn't in the right condition to carry on with the marathon after the mugging, which took place while he was on a 40km training run.
He said: "I've spoken it over with Sophie and it makes sense that if I can't get myself in the right frame of mind physically or mentally to fly home.
"I have travelled all over Africa and had great experiences but this is my first time in South Africa and in Cape Town and it is very sad that I have been forced to leave.
"But what happened was very traumatic with two men with a machete and kitchen knife threatening to kill me and that will sadly be my memory of my first visit over here.
"Will I come back? Who knows? I've always wanted to do the Cape Town ultra-trail as it is one of the toughest in the world and I hope in the future I will catch a plane back.
"But it is not fair on Sophie to go back up on that mountain to train each day and if I can't train then I can't do myself justice in the race so I have no option but to pack my bags.
"I only got here on Tuesday so it has been short but sadly not-so-sweet" he said.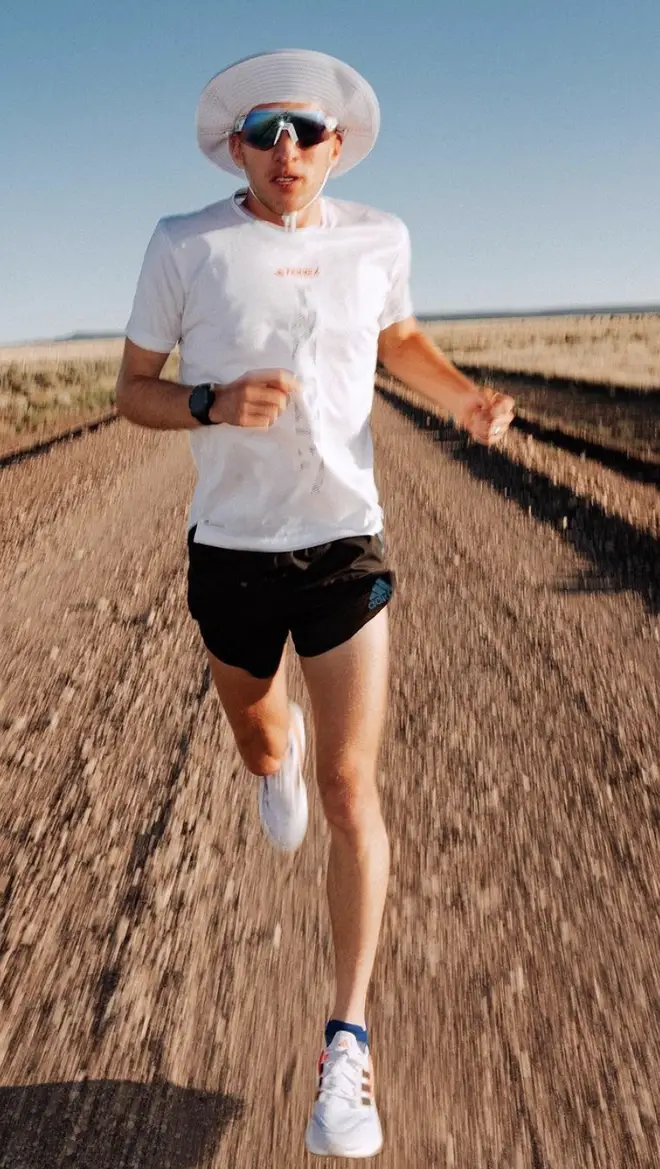 A Table Mountain park ranger said: "This trail runner unfortunately was attacked by opportunist muggers but he broke the golden rule to go on the mountain alone.
"We cannot stress enough that runners and hikers should enjoy the mountain but in groups as if alone you are a target for muggers or helpless if you have a fall".
Evans, who has run for the British cross-country team and is training for the next Olympics, has won the 100 mile USA Western States Endurance Run and the 33 mile Ultra Trail in Snowdonia in Wales.