Woman calls for people to stop buying fireworks after budgie drops dead on her shoulder after bang outside her home
7 November 2023, 17:54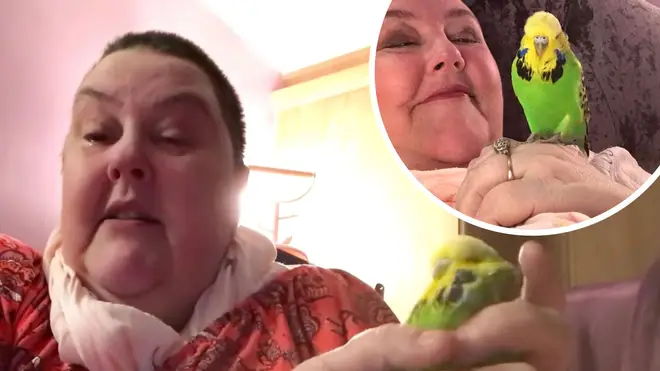 A devastated budgie owner is calling for people to stop buying and letting off fireworks after her beloved bird "dropped dead" on her solder after a loud bang went off outside her home.
Pamela Dungy, from The Knap in the Vale of Glamorgan, said she tried to do CPR on her green budgie, named Mr Tom, after he collapsed on Saturday evening - the day before Bonfire Night.
Mr Tom, who Pamela called her "best friend" died after the "almighty bang" outside her home, she said.
Pamela said she caught Mr Tom as the bird fell from her shoulder before she "held him and cried".
Speaking to Wales Online, Pamela said: "Saturday was like a bomb had gone off. They let it (the firework) off at the beach and it was so big. It exploded right outside my house."
Pamela is now calling for people to stop buying and letting off fireworks.
Please share……we need to stop poor animals from suffering and dying just because somebody wanted to hear an incredibly loud bang for a split second……this has to stop! Whoever decided to just make a huge bang with a firework at around 715 this evening. I hope that you're happy what you've done because you just killed my best friend, he's the only little thing I've got in my life and you killed him and because you wanted something to thrill you. I make no apologies for how upset I am, he was so sweet and so trusting and I was his mum. Tom was the first thing I heard in the morning and the last thing I would hear at night. Being housebound and alone, I relied on him for so much, and he gave so much, he trusted me completely, and he loved me, he always wanted a little kisses off me and went everywhere around the house with me. Now he's gone. And just because somebody wanted to hear a very loud bang.

Posted by Pamela Dungey on Saturday, November 4, 2023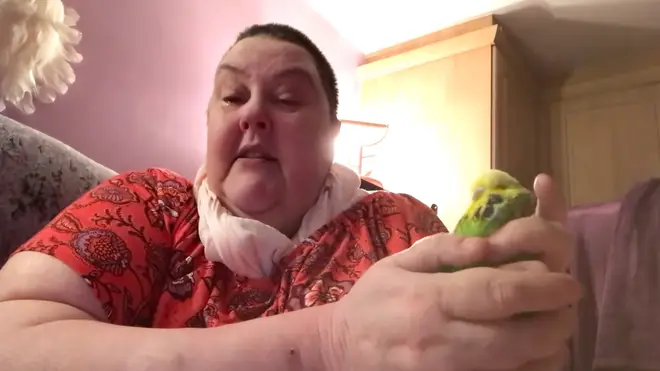 "I'm not against fireworks in their entirety, but what I am against is individual people buying fireworks and setting them off themselves with no care for others," Pamela told the publication.
She said fireworks should be "confined to community displays and events which are properly run with care of animals in mind."
Visibly distraught, Pamela posted a video on her Facebook page explaining the upsetting situation.
"Please, forgive the state that I'm in right now, but I want people to know what fireworks does to people's animals, to people's pets.
"Most of you who know me know that my best friend in the world was my little budgie, Tom. And some idiot [...] just set off a firework that was so loud or just a shock, that they killed my Tom.
"The shock killed him, and I want you to see what you have done," Pamela said as she wiped away tears.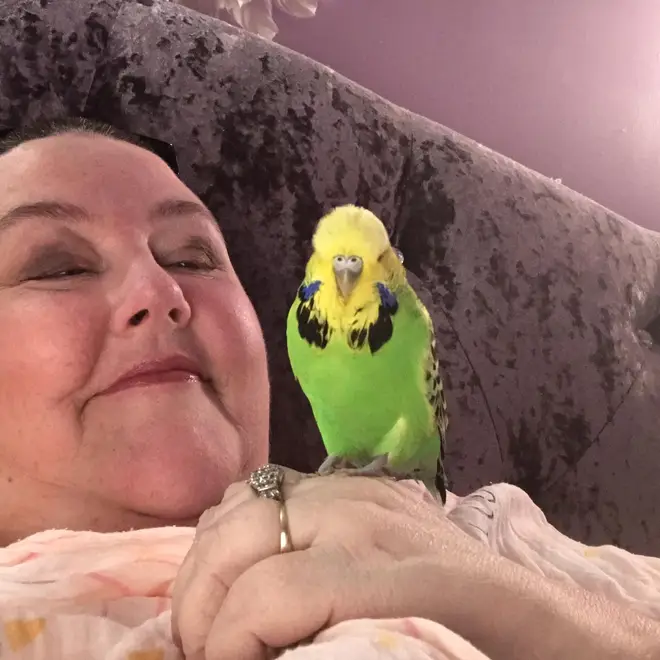 Holding the stricken bird up to the camera, Pamela said: "Just look at what you have done, okay? This is what your loud bangs and your fireworks do to animals and to people who love and care for their animals."
She said the "huge shock" and "bang" that people "get so much joy and pleasure" from resulted in the death of her bird.
"I hope that the fantastic night that you've created was worth it," the distraught Pamela concluded. "The price was not what you paid at the till for those fireworks - this (Mr Tom) is the real price.
"Was it really worth it?" she asked.