Homebase: Full List Of 42 Stores To Be Closed
14 August 2018, 13:02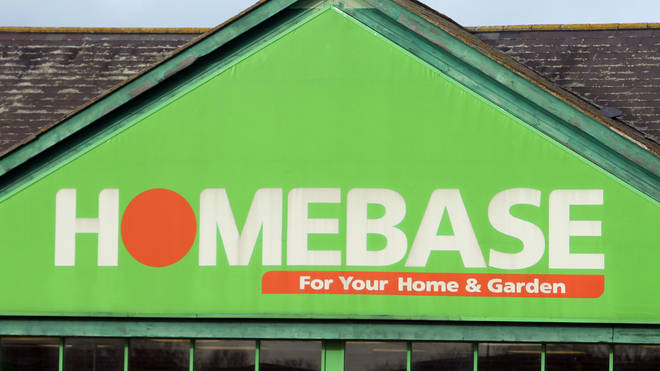 Homebase is pressing ahead with plans to close 42 stores, putting around 1,500 jobs at risk.
The DIY retail chain is planning to shut them via a Company Voluntary Agreement - the process allows struggling firms to close under-performing shops.
This is the full list of stores they are planning to close.
- Aberdeen Bridge of Don
- Aberdeen Portlethen
- Aylesbury
- Bedford St Johns
- Bradford
- Brentford
- Bristol
- Canterbury
- Cardiff Newport Road
- Croydon Purley Way
- Droitwich
- Dublin Fonthill
- Dublin Naas Road
- Dundee
- East Kilbride
- Exeter
- Gateshead
- Grantham
- Greenock
- Hawick
- Inverness
- Ipswich
- Limerick
- London Merton
- London New Southgate
- London Wimbledon
- Macclesfield
- Oxford Botley Road
- Peterborough
- Pollokshaws
- Poole Tower Park
- Robroyston
- Salisbury
- Seven Kings
- Solihull
- Southampton Hedge End
- Southend
- Stirling
- Swindon Drakes Way
- Swindon Orbital
- Warrington
- Whitby
Homebase boss Damian McGloughlin said: "Launching a CVA has been a difficult decision and one that we have not taken lightly.
"Homebase has been one of the most recognisable retail brands for almost 40 years but the reality is we need to continue to take decisive action to address the underperformance of the business and deal with the burden of our cost base, as well as to protect thousands of jobs.
"The CVA is therefore an essential measure for the business to take and will enable us to refocus our operations and rebuild our offer for the years ahead."