Man, 22, arrested on suspicion of murder after Lillia Valutyte, 9, killed in Lincolnshire
30 July 2022, 11:11 | Updated: 30 July 2022, 17:39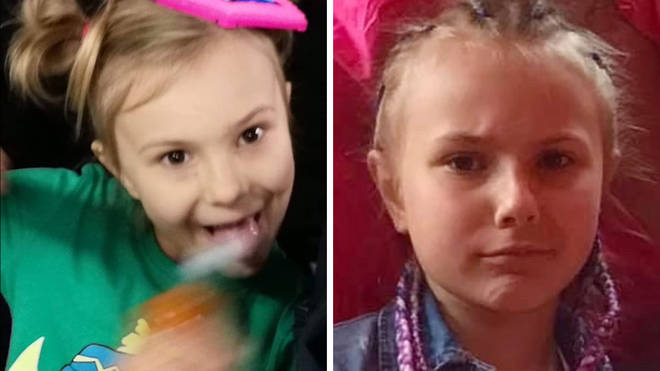 A 22-year-old man has been arrested in Boston on suspicion of murder after nine-year-old Lillia Valutyte was stabbed to death.
Lillia, a Lithuanian national, was fatally stabbed in Boston, Lincolnshire, on Thursday evening, in an incident which has rocked the community.
The 22-year-old was arrested in the Boston Central Park area at around 2.45pm on Saturday.
It came after the force earlier issued CCTV images of a man they said they wanted to locate, following a combination of intelligence and information supplied by several members of the public.
"We'd like to thank everyone for their assistance as we continue our investigation," Lincolnshire Police said.
"We are not looking for anyone else in connection with this incident."
Read more: Schoolgirl, 9, was 'stabbed to death while playing with sister' in Lincolnshire street
The force confirmed that there will continue to be a significant police presence in the town while the investigation continues.
It added that the correct spelling is Lillia Valutyte, not Lilia as it had previously said.
Two other people arrested earlier have been freed with no further action, officers previously said.
Read more: First photos emerge of Lillia Valutyte, 9, who was 'stabbed to death' in Lincolnshire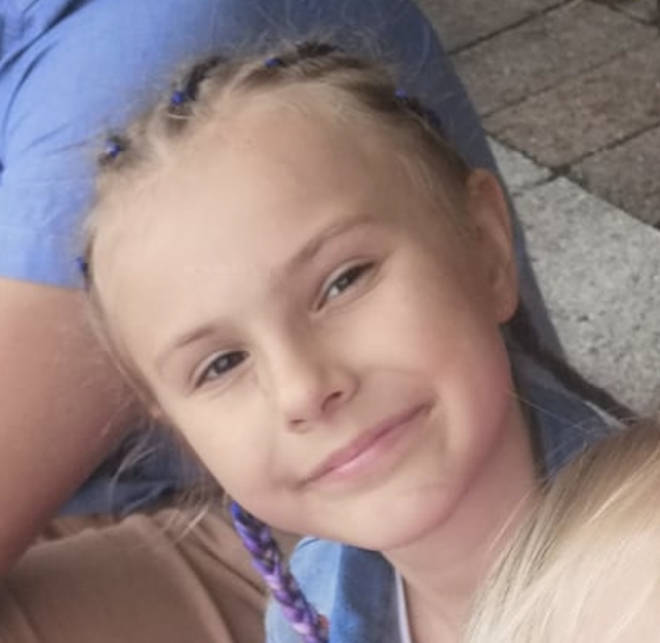 Lillia was reportedly playing with her five-year-old sister when the horror unfolded in Fountain Lane at about 6.20pm on Thursday.
Their mother, Lina Savicke, was understood to have been working just 10ft away watching her girls from the window of the café.
One local woman told the Telegraph: "The little girl was playing in the street with her younger sister when it happened. They had some toys out.
"I'm sure her mum wouldn't have been far away as she always checked on them. She was a very quiet girl, and I just can't understand it."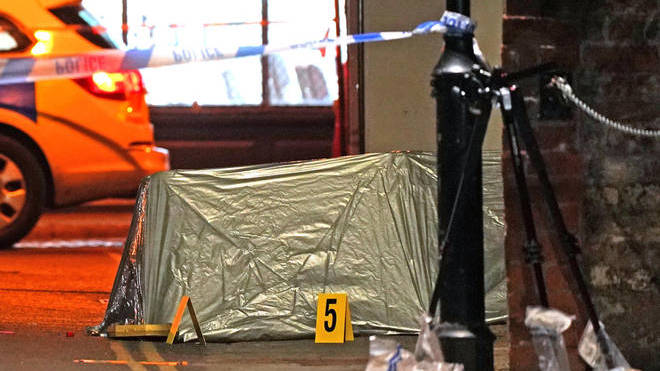 Devastated residents described seeing a discarded toy pram, understood to belong to Lillia's sibling, at the crime scene late on Thursday.
Lillia's parents are being supported by specially trained officers.
Jurate Matulioniene, a family friend and chairwoman of the Boston Lithuanian Community, described Lillia as "a beautiful angel" who loved dancing.
She told The Times: "Lillia was a beautiful angel, she was quite quiet and loved dancing.
"The family used to come to all of our community events and they would always stay late to help clear up.
"I have spoken to the mum and asked for her account details because we want to do a fundraiser but she would not accept it."
Paul Skinner, the leader of Boston council, said: "The town is united in mourning following the very sad and tragic death of a nine-year-old girl.
"We can't for one second imagine the pain the family and the young girl's friends are going through and our heartfelt condolences go out to them."
Mr Skinner said that as a mark of respect, the council will fly a flag at half-mast.
Anyone with information should call 101 quoting Incident 419 of 28 July.