Chelsea crowned Champions League winners after beating Manchester City 1-0
29 May 2021, 21:57 | Updated: 29 May 2021, 23:09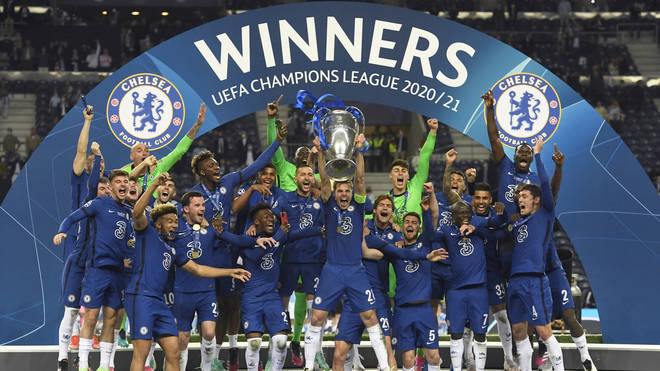 Chelsea have been crowned Champions League winners after beating Manchester City 1-0 in the final at the Estádio do Dragão in Porto, Portugal.
It is only the second time in the club's history that they have won European football's biggest prize.
The west London club tormented the prolific Manchester side for 90 minutes, with the Premier League winners unable to score on the night.
Victory for City would have seen them lifting the iconic trophy for the first time, but they were denied by a strong defensive performance by Chelsea.
The club from the capital suffered a blow before the break when veteran defender Thiago Silva landed awkwardly and appeared to suffer a groin injury. He tried to continue but was forced off in the 39th minute.
However, Chelsea shrugged off that disappointment to take the lead three minutes before the break after Mason Mount opened up the City defence with a superb pass that invited Kai Havertz to run in on goal.
Read more: Brentford promoted to Premier League for first time in club's history
Read more: Leicester take home FA Cup in front of 21,000 football fans at Wembley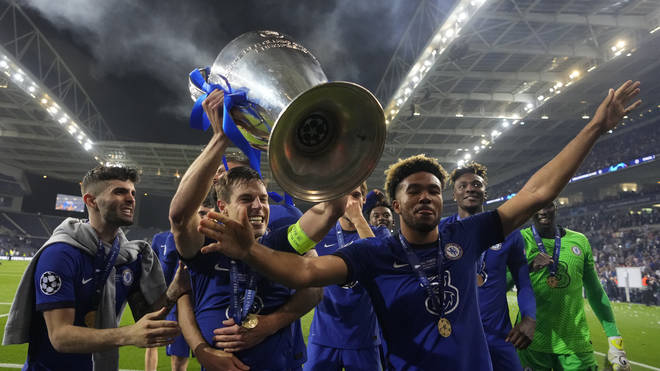 City keeper Ederson came out to meet him at the edge of the area and got a touch but Havertz kept his composure, regained possession and tucked into the empty net, giving the Blues the lead before half-time.
The Manchester side's hopes of getting back into the final suffered a major setback just before the hour when key playmaker Kevin De Bruyne was forced off injured.
De Bruyne took a blow to the head in a collision with Antonio Rudiger and was unable to continue, forcing him off the pitch in tears.
The Citizens sent on Aguero as they threw everything into attack in the latter stages but Chelsea defended with great determination.
Andreas Christensen produced a fine block to deny Gabriel Jesus and City's last serious chance saw Riyad Mahrez shoot narrowly over in injury time.
Read more: Government 'hopeful' Wembley will be full for Euro 2020 matches
Watch: Football players and pundits back vaccine rollout in new campaign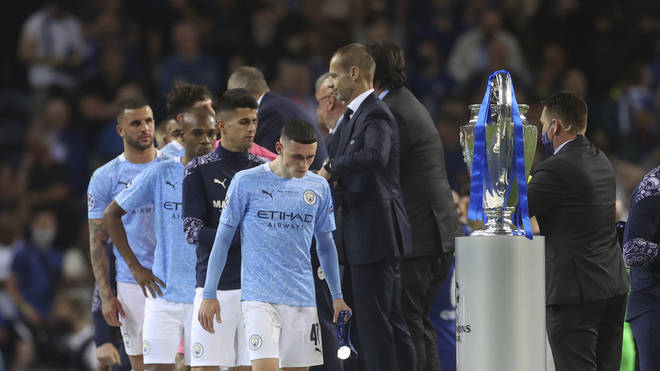 Chelsea held on to win 1-0 and claim their second Champions League title.
Havertz was almost lost for words after the game.
"I don't know what to say," the match-winner told BT Sport. "It's an incredible feeling. We deserve this."
Chelsea team-mate Cesar Azpilicueta paid tribute to the German attacking midfielder.
The defender told the broadcaster: "He deserves that. It's been a tough season but this guy is going to be a superstar - well, he is already. He ran like crazy. He was fantastic."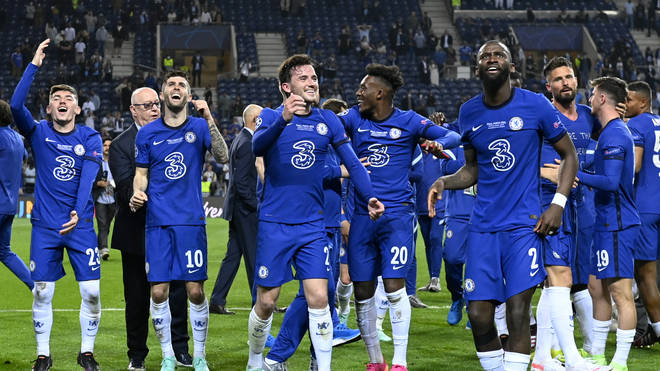 Azpilicueta added: "I came here in 2012 after the Champions League win. I wanted to repeat that and tonight is just amazing. It's a special day."
The London club's boss Thomas Tuchel, who took charge of the side in January, said: "What a fight. We made it 1-0. I don't know what to feel.
"They were determined to win this. We wanted to be the stone in their shoe and the stone in the clockwork of Man City. We encouraged everybody to step up.
"We would have wanted to be a bit more creative and have more ball possession but we created some dangers and had a couple of attempts."