Detectives probe Greenwich flat fire after five-year-old dies
6 March 2021, 12:26 | Updated: 6 March 2021, 22:09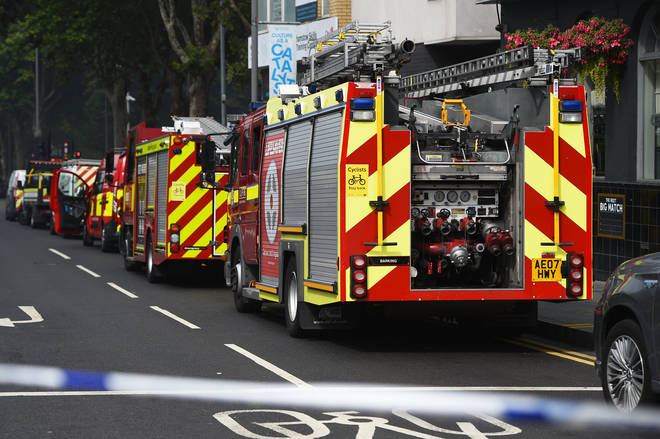 Detectives have launched a full investigation into a fire at a block of flats in south London which killed a five-year-old boy.
Firefighters wearing special breathing equipment rescued a 34-year-old woman and two children from the top floor of the building in Greenwich on Saturday morning.
The boy died in hospital shortly before 8am while the woman and second boy, aged 14, remain in a serious condition.
Six fire engines and dozens of firefighters were called to the blaze in Russett Way at 5.44am, said the London Fire Brigade.
Crime scene examiners and firefighters are still working to establish how the fire started.
Detective Chief Inspector Laurence Smith, who is leading the investigation, said: "A child has lost his life in extremely tragic circumstances.
"At this stage, I am keeping an open mind as to the cause of the fire. I urge anyone with information to come forward."
The cause of the fire is under investigation.
Anyone with information should on 0208 345 3985 with the reference Operation Tampere or CAD1321/06MAR, or Crimestoppers anonymously on 0800 555 111.