Coleen admits marriage troubles and Wagatha Christie sting was 'last resort' after leaks
13 May 2022, 10:21 | Updated: 13 May 2022, 17:37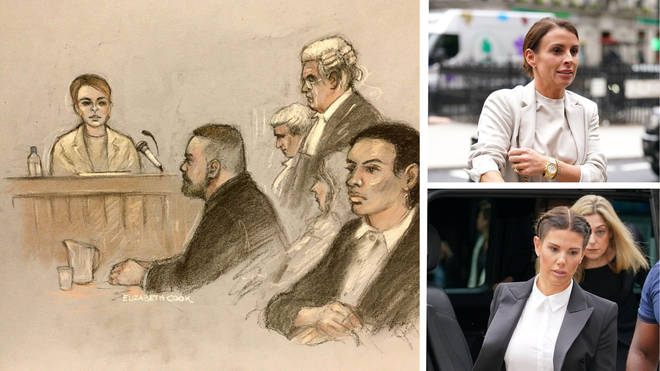 Coleen Rooney has told the High Court her already rocky marriage was further threatened by leaks to the press.
Giving evidence in her high-profile legal battle with Rebekah Vardy, the 36-year-old said she was trying to heal her relationship with Wayne Rooney - after what she called "wrong-doing" by him - and the leaks about their marriage made the process much harder.
"There had been a situation. There had been some wrong-doing by my husband," she said.
"I was in a vulnerable situation. I didn't know how my marriage was going to work out.
"What was going on with that relationship. We needed to try and work things out."
Read more: Vardy admits telling agent to leak footballer's sex secret in Wagatha Christie trial
She said an article, that showed Mr Rooney in their bed with their children, affected their relationship further.
"Me and Wayne were trying to figure out our relationship and see where things were going," she said.
"But I didn't want the public to know that... I hadn't settled on, 'this is it - we are getting back together'."
On September 1 2017, Mr Rooney was arrested for drink-driving as a woman was found in the car at the time.
He later received a two-year driving ban and was ordered to perform 100 hours of unpaid work after pleading guilty to the charge.
In late October 2017 and early November, Mrs Rooney posted two pictures of her children - one on her public Instagram account and a second on her private account - with only the second photo containing Mr Rooney.
Mrs Rooney said that despite keeping the photo with Mr Rooney to her "close circle" on her private account, a story was later published in The Sun.
What's happened so far?
It's day four of the Wagatha Christie libel trial. Rebekah Vardy finished her evidence today and Coleen Rooney has taken the stand to give hers.
Here are the key developments from the day.
Mrs Vardy became emotional several times when giving evidence on Friday morning, including when talking about being targeted by social media trolls
Mrs Vardy has been accused of leaking stories from other celebrities in court, including a claim a footballer - known as Mr X - was unfaithful to his wife
She also told a court her controversial interview about Peter Andre, in which she made comments about his penis, was one of her "biggest regrets"
Concluding her evidence, she said she felt like she had been "bullied and manipulated" while facing cross-examination in the witness box
When Mrs Rooney took to the witness stand, she said reached out to Mrs Vardy three times to try and resolve the feud, but she said it was "in vain"
She also said her sting operation had been a "last resort" and she did not intend for Mrs Vardy to receive online hate as a result
She detailed the impact of seeing her private stories in the press, saying she was "really hurt" and felt "as though someone that I trusted was betraying me at a very difficult time"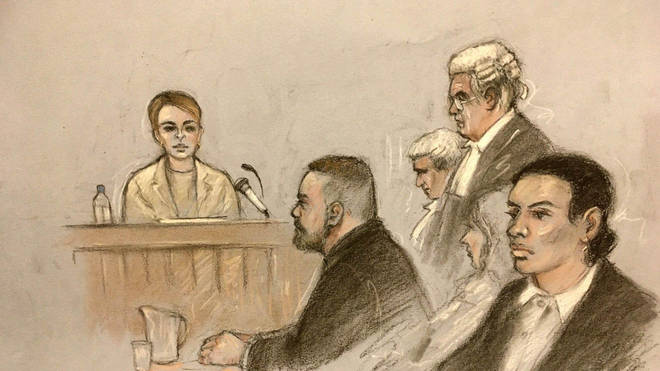 Afterwards, Mrs Vardy's lawyer Hugh Tomlinson put it to Mrs Rooney that she had "no evidence" to establish that Mrs Vardy leaked information from her personal Instagram account.
"I believe that Mrs Vardy knew that this was happening, whether it was Mrs Vardy herself or it was someone she's given permission to," Mrs Rooney said.
Mr Tomlinson replied that "you might believe that Derby County will win the premiership", adding: "It's not evidence that they are going to."
"No it's not," she replied.
Read more: Rebekah Vardy compared Coleen to 'a pigeon that s***s in your hair', Wagatha trial hears
Read more: Wagatha Christie trial: Dramatic start as Vardy regrets comparing Peter Andre to chipolata
Mrs Rooney also told the court her 'sting operation' was a last resort and claimed she reached out to Rebekah Vardy three times in order to settle their dispute out of court.
The 36-year-old began her evidence in the High Court by saying she had offered three times to resolve the feud with Mrs Vardy "amicably" because she did not believe the legal dispute would "benefit" either of them.
"I would like to highlight at the outset of this witness statement that I have sought to resolve this matter amicably on various occasions because I was of the view that the time, money, resources and efforts involved could be better spent elsewhere - particularly in light of the Covid-19 pandemic," she said.
She said she made three attempts to reach out to Mrs Vardy - in May 2020, October 2020 and January 2021.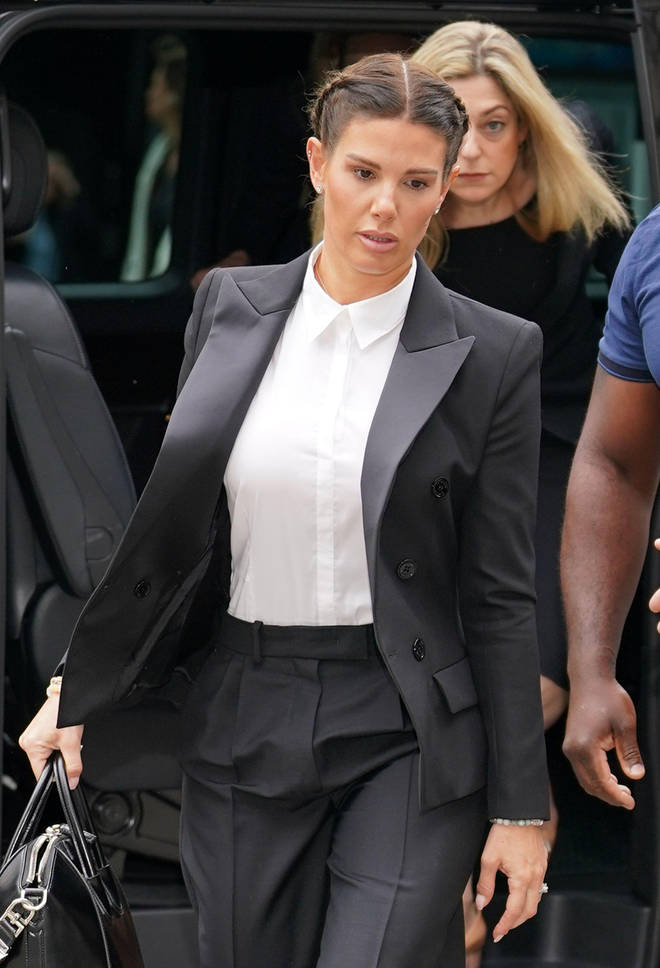 Of her attempts to contact Mrs Vardy, Mrs Rooney said: "The efforts I made in May 2020, prior to proceedings being issued, in October 2020, after I had filed my defence, and in January 2021, during a stay in the proceedings, were all in vain."
She then told the court the "sting operation" was a "last resort" to find out who was leaking her private information to The Sun - and denied it was her "intention" to subject Mrs Vardy to online abuse.
In court documents, Mrs Rooney claimed Mrs Vardy had told The Sun she was staying at her parents house with her children after Mr Rooney was caught drink driving with a woman he had met in a bar.
Mrs Rooney said she was "really hurt" that the incident was made public, and felt "as though someone that I trusted was betraying me at a very difficult time".
Mrs Vardy completed her testimony on Friday, having given more than 10 hours of evidence.
The 40-year-old became emotional earlier on Friday when the questioning moved to social media trolls and negative press coverage.
Read more: Dramatic Call of Duty-style footage from Ukraine tank shows destruction of Russian forces
Read more: 'Porn MP' Neil Parish threatens to stand for re-election against Tory candidate
Rebekah Vardy also said earlier that the Peter Andre interview she gave after the pair had a sexual encounter is one of her "biggest regrets".
Giving evidence on the fourth day of her libel claim against Mrs Rooney, Mrs Vardy was asked by her lawyer Mr Tomlinson whether the quotes - including comparing Mr Andre's penis to a "chipolata" - were all true.
"There are a lot of things in there which didn't come out of my mouth," she replied.
"It's shameful really, one of my biggest regrets."
She also pointed out she was only 22 at the time.
When asked if she had spoken to Mr Andre about it since, she says: "I haven't spoken to him but I sent both his wife and him personal messages a couple of years ago."
She was then asked about alleged leaks of stories that have been discussed previously at the High Court trial.
Asked by Mr Tomlinson if she leaked to The Sun newspaper that the teammates of former Leicester City player Riyad Mahrez were allegedly "fuming" about Mahrez not turning up for training, she replied: "No, absolutely not."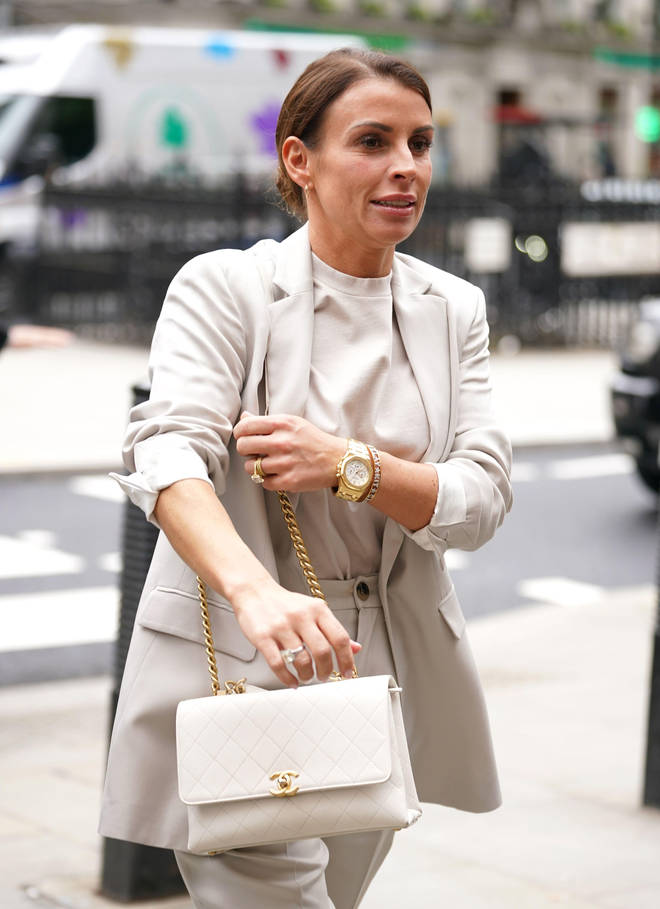 She also denied having involvement in a story about a footballer, referred to in court only as Mr X, being unfaithful to his partner.
Mrs Vardy did admit that "for a moment" she had been prepared to go to the press over a story involving footballer Danny Drinkwater, and said she sent him a message on Instagram at the time saying: "What have you done FFS Danny?"
She has denied instructing her agent, Caroline Watt, to view Mrs Rooney's private Instagram to find information about damage to Mrs Rooney's car to feed to The Sun, but said they did discuss her account "a handful of times".
She also said she did not suspect Ms Watt was leaking stories to the press, despite a message from her agent saying she "can't do anything with" a particular post because it was on her private Instagram.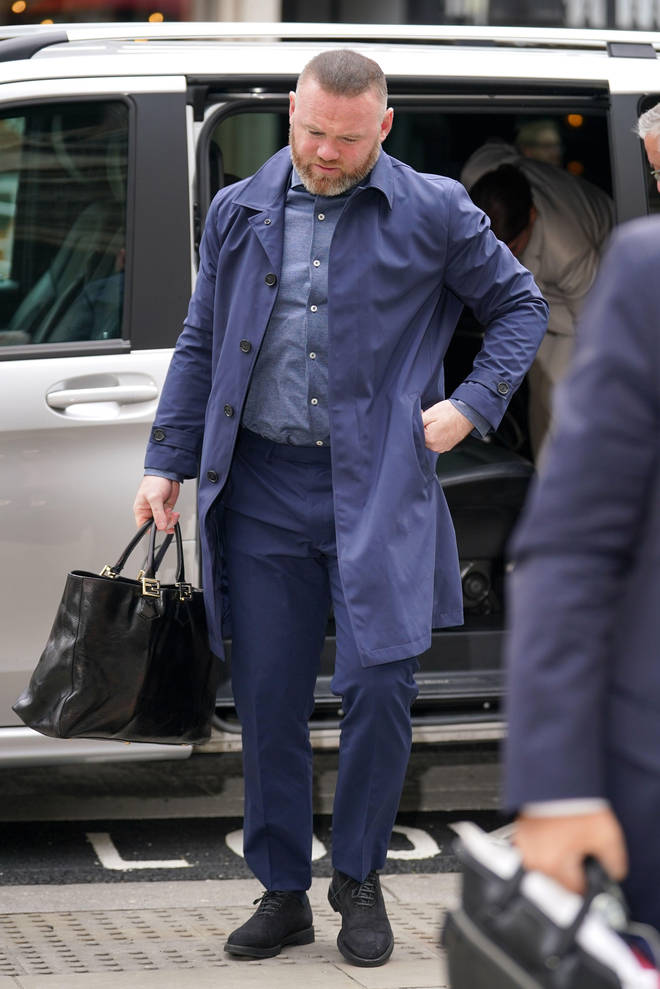 Also on Thursday, Mrs Vardy also broke down in tears on Thursday over whether she had seen a particular Instagram post from Coleen Rooney, and was extensively questioned by Mrs Rooney's barrister about a photo taken on a 'WAG night out' in Russia during the 2018 World Cup.
Before that, a message was read out in court where Mrs Vardy's agent appeared to admit leaking information about Mrs Rooney to the press.
After Mrs Rooney posted saying one of her followers was passing on stories to The Sun, Ms Watt wrote to Mrs Vardy: "It wasn't someone she trusted. It was me."
Mrs Vardy said she did not reply to the message because she was bathing her children and watching Gemma Collins 'faceplant' on Dancing On Ice.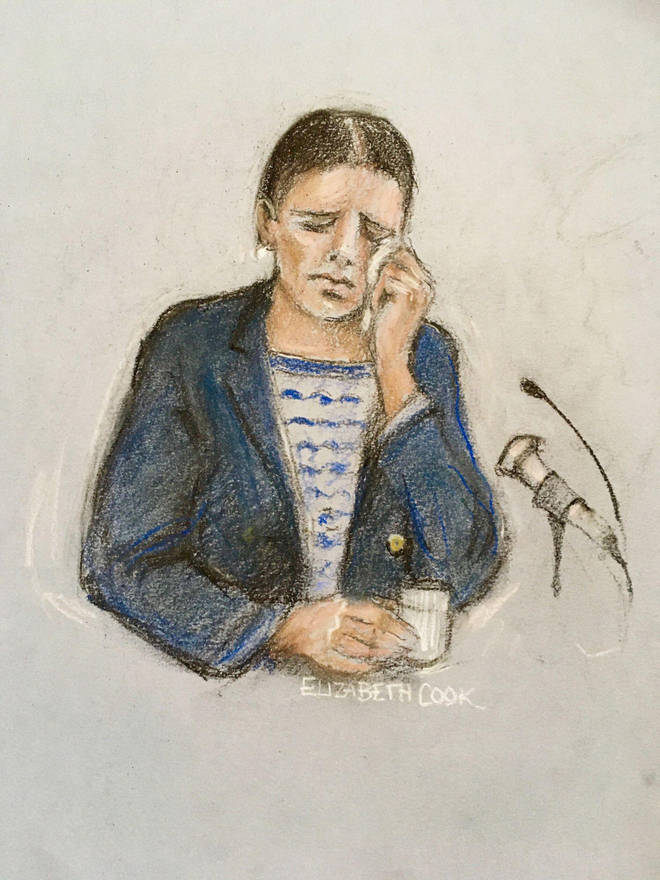 The libel case was brought after a viral social media post in October 2019, in which Mrs Rooney, 36, said she had carried out a "sting operation" and accused Mrs Vardy of leaking "false stories" about her private life to the press.
Mrs Vardy, who is married to Leicester City striker Jamie Vardy, denies leaking stories to the media and is suing her fellow footballer's wife for libel, while Mrs Rooney is defending the claim on the basis her post was "substantially true" and in the public interest.
The fake stories Mrs Rooney planted on her Instagram during the sting operation featured her travelling to Mexico for a "gender selection" procedure, her planning to return to TV, and the basement flooding at her home.
In the post on Instagram, Twitter and Facebook, she wrote: "I have saved and screenshotted all the original stories which clearly show just one person has viewed them.
"It's .......... Rebekah Vardy's account."