Coleen Rooney reveals why she'll never forgive Rebekah Vardy and the reason she didn't want Wagatha saga to go to trial
18 October 2023, 13:33 | Updated: 18 October 2023, 14:57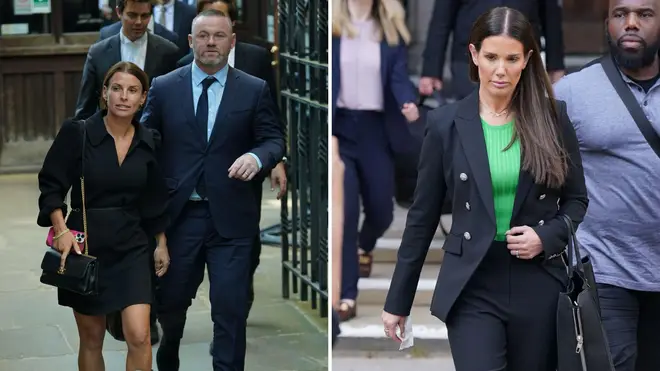 Coleen Rooney has revealed she won't be able to forgive Rebekah Vardy until she 'holds her hands up' and admits 'I've done wrong' over the Wagatha Christie scandal.
Coleen was sued by Rebekah for libel and won the case -with Coleen's lawyers sending a £1.8m legal bill to Rebekah.
In her new series for Disney+, Coleen said: "I wish we could have settled it. The money was absolutely ridiculous and I might not get all my money back."
The Wagatha scandal started when Coleen turned detective, using social media to expose a friend who was selling stories to the media.
She identified Rebekah Vardy as the person involved - and Rebekah went on to sue for libel but lost the case last July, when a judge ruled that Coleen's version of events was 'substantially true'.
Read more: Wayne Rooney was so obsessed with the Wagatha Christie trial he considered training to become a lawyer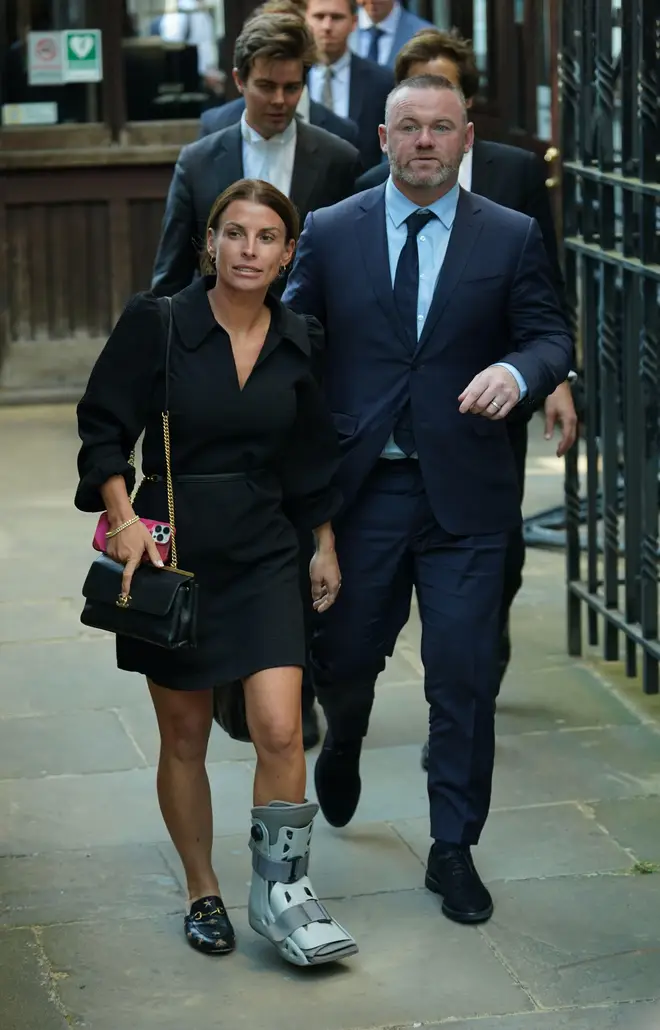 Coleen said in the new documentary that she won't be able to forgive Rebekah until she admits she's done wrong.
She said: "We all make mistakes in life and when someone holds their hands up and says "I've done wrong" you can forgive and you can move on.
"But she's still denying and saying it wasn't her so it makes it a hard thing to do."
Coleen said yesterday she was shocked at the level of attention her Tweet naming Rebekah earned: "I knew there'd be attention but not the level it got. I was really shocked at how big it got."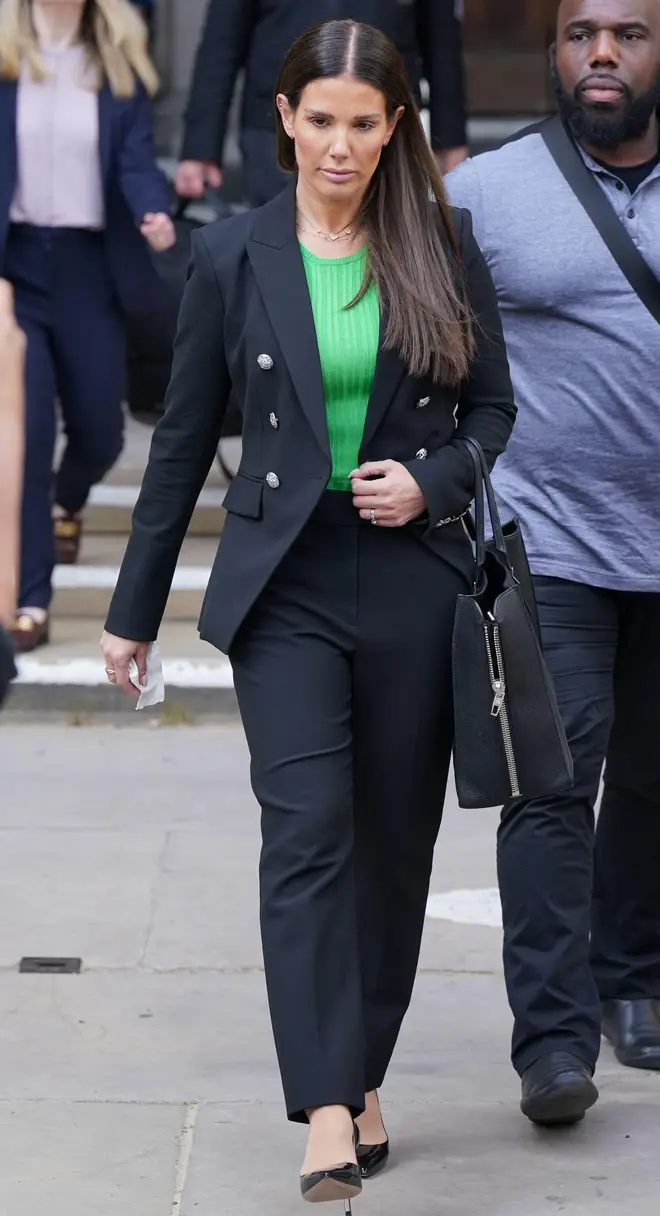 She added: "They were my words and I stick by them today and that was something that I continued with.
"It was tough, there was times where I just wanted it to go away but that's what I had to do, I had to just battle on."
"It was so stressful", she added.
"I feel like a massive cloud's been lifted now and even though I was there physically looking after the children, mentally I just wasn't so now I just feel so grateful to be present again and to be there with the kids, both physical and mentally."
Coleen Rooney: The Real Wagatha Story premieres on Disney+ today, showing her own perspective on the events surrounding the case.
The trial had been dubbed Wagatha Christie in reference to the popular mystery writer and the term Wag meaning "wives and girlfriends" of high-profile footballers.
In Rooney's October 2019 post on Instagram, Twitter and Facebook, where she initially made her claims about Vardy, she wrote: "Over the past five months I have posted a series of false stories to see if they made their way into the Sun newspaper. And you know what, they did!"
She added: "It's been tough keeping it to myself and not making any comment at all, especially when the stories have been leaked, however I had to.
"Now I know for certain which account/individual it's come from.
"I have saved and screenshotted all the original stories which clearly show just one person has viewed them.
"It's ...... Rebekah Vardy's account."