Coronavirus LIVE: UK R value drops to between 1.2 to 1.5
9 October 2020, 13:03 | Updated: 9 October 2020, 16:11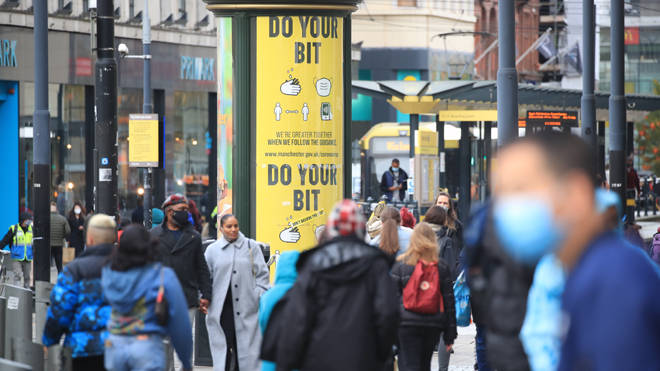 The government has been urged to get a grip on the coronavirus crisis today as figures show it is 'getting out of control' with a surge in cases, particularly in the north of England.
The UK R value has reduced to between 1.2 and 1.5 in the week leading to 9 October - down from 1.3 to 1.6 in the previous week.
Rishi Sunak unveiled an expansion to the Job Support Scheme this afternoon. Staff in pubs, restaurants and other businesses can have up to two-thirds of their wages supplemented by the government if their companies are forced to close under new restrictions.
READ MORE: Rishi Sunak to announce new covid-business help
READ MORE: 'Marked increase' in covid cases in England
Follow all the developments LIVE
Happening Now