Coronavirus live: Vallance warns tougher rules 'likely' as new Covid strain spreads
21 December 2020, 09:02 | Updated: 21 December 2020, 21:21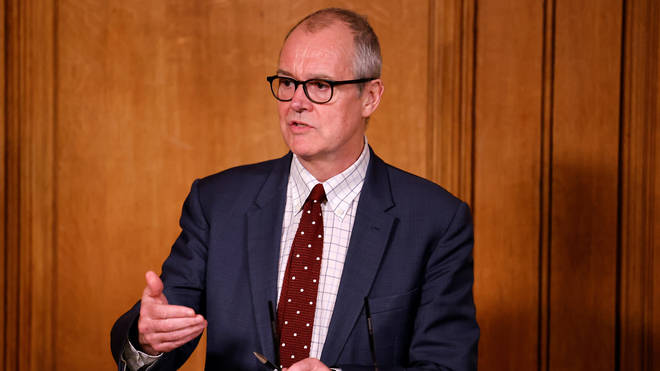 Patrick Vallance has warned that tougher coronavirus measures are likely in the New Year due to the spread of the new strain across the UK.
At a Downing Street press conference on Monday, the Chief Scientific Adviser said it is also likely the Covid-19 variant "will grow across the country" as people travel around the country ahead of Christmas - despite it being against Government guidance.
"[...] measures will need to be increased in some places in due course and not reduced. It is the case that it will spread more," he added.
The latest briefing comes as more than 40 countries around the world have banned travellers from the UK, due to fears over the new strain of the coronavirus.
The World Health Organisation confirmed earlier on Monday that the new, more transmissible, virus strain has reached several other countries, including the Netherlands, Italy and Australia.
Earlier on Monday the PM called an emergency COBRA meeting to discuss the situation and address concerns over freight travel.
Meanwhile, Boris Johnson said the UK continues to work with France to reopen its border "as soon as possible" after a last-minute closure sparked chaos at ports.
Read more: France and UK working to reopen border to freight 'as fast as possible'
Read more: PM says more than 500,000 people in the UK have had first dose of Covid-19 vaccine
Read more: Multiple London hospitals suspend non-urgent operations due to coronavirus pressures
Follow the latest developments LIVE
Happening Now