Coronavirus Live: Warning of rise in cases if infection rate is not halted
21 September 2020, 08:16 | Updated: 21 September 2020, 23:26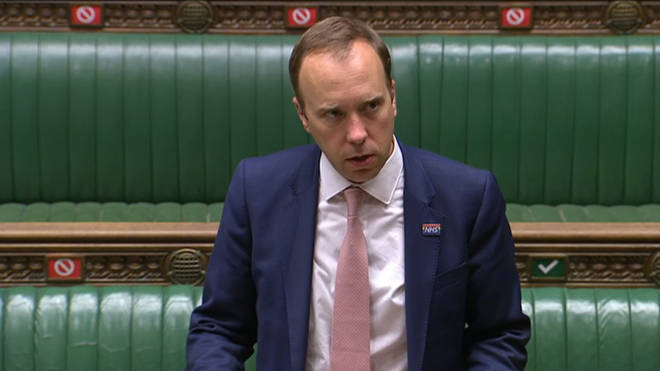 Health Secretary Matt Hancock has given a coronavirus statement to the Commons as the government's chief scientists updated the country on the gravity of the situation.
Mr Hancock also confirmed that the government has published its list of which groups will be prioritised for Covid-19 testing.
He told MPs this will include those in hospitals, in care homes, NHS staff, virus hotspots and for teaching staff with symptoms. Children are not on the "priority list".
The Health Secretary also confirmed new rules of childcare in areas under local lockdown
Earlier, the government's Chief Medical Officer and Chief Scientific Adviser explained how the UK could see up to 50,000 coronavirus cases a day by October and 200 deaths a day by mid-November if infections continue to exponentially rise.
The UK has recorded a further 4,368 daily cases of COVID-19 up from 3,899 cases yesterday and 11 new coronavirus-related deaths today.
Read more: UK could see 50,000 Covid cases by October and 200 deaths a day by November
Follow all the latest updates in our live blog below...
Happening Now