Coronavirus: Health Secretary announces NHS volunteer programme and ExCel hospital
24 March 2020, 05:49 | Updated: 24 March 2020, 18:55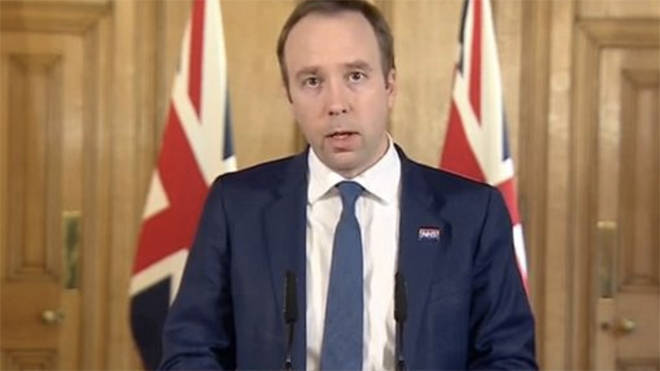 The Health Secretary has announced new measures to help tackle Covid-19, including a temporary hospital, as the number of deaths in the UK hit 422.
On Tuesday evening, Matt Hancock announced plans to transform the ExCel Centre in east London into a temporary hospital, the NHS Nightingale Hospital.
He also announced the NHS Volunteers programme, recruiting 250,000 people to assist with the national effort to tackle coronavirus, help the NHS and support the vulnerable.
Read more: Boris Johnson announces total UK lockdown to tackle coronavirus
The number of coronavirus deaths in the UK hit 422 on Tuesday, with the number of confirmed cases at 8,077.
Prime Minister Boris Johnson announced a raft of restrictions on movement on Monday evening, urging people to stay at home unless absolutely necessary.
Follow the latest news as it happens in our live news feed:
Happening Now