Covid-19 vaccines reduce hospital admissions risk by up to 94% - study
22 February 2021, 09:56 | Updated: 22 February 2021, 13:20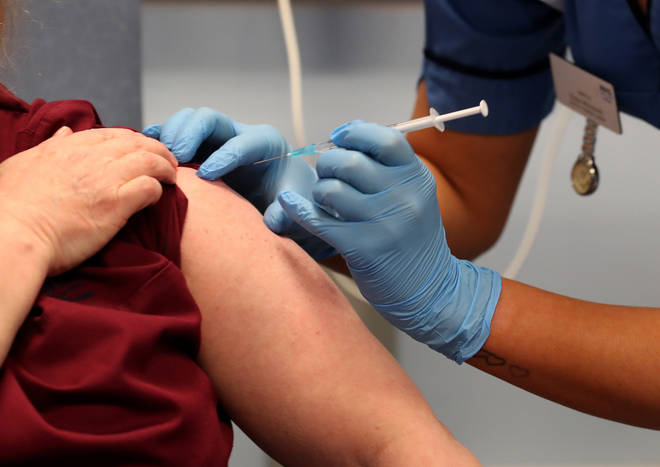 The Covid-19 vaccination programme has been linked to a substantial reduction in hospital admissions, experts have said.
The UK's rollout of the jab has been found to contribute to a substantial reduction in the risk of new virus admissions.
The study found that after the fourth week, the Pfizer and Oxford-AstraZeneca vaccines reduced the risk of hospitalisation in Scotland by up to 85% and 94% respectively.
Researchers from the Universities of Edinburgh, Strathclyde, Aberdeen, Glasgow and St Andrew's and Public Health Scotland (PHS) analysed a dataset covering the entire Scottish population of 5.4 million.
Read more: 'Rule of six' expected to return as part of Boris Johnson's 'roadmap' out of lockdown
Read more: 'Outdoors is the priority' when relaxing lockdown, vaccines minister tells LBC
Lead researcher of the Scotland vaccine study Professor Aziz Sheikh, director of the University of Edinburgh's Usher Institute, said: "These results are very encouraging and have given us great reasons to be optimistic for the future.
"We now have national evidence - across an entire country - that vaccination provides protection against Covid-19 hospitalisations."
Dr Jim McMenamin, national Covid-19 incident director at Public Health Scotland, said: "These results are important as we move from expectation to firm evidence of benefit from vaccines.
"Across the Scottish population the results show a substantial effect on reducing the risk of admission to hospital from a single dose of vaccine.
"For anyone offered the vaccine I encourage them to get vaccinated."
Read more: Vaccines minister gives LBC details of four tests needed for lockdown easing
The study, which has not been peer reviewed, confirms the expected outcome the vaccine should have on the population.
Chris Robertson, professor of public health epidemiology at the University of Strathclyde, said: "These early national results give a reason to be more optimistic about the control of the epidemic."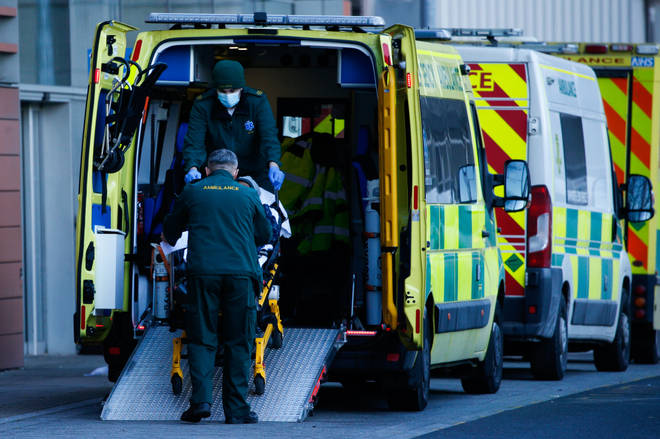 The Pfizer vaccine has been received by some 650,000 people, while 490,000 have had the Oxford/AstraZeneca vaccine.
England's chief medical officer Professor Chris Whitty said the results were "encouraging".
Over 17.5 million people have received their first Covid-19 jab across the UK so far.