Teenager sentenced to two years in youth detention after killing 82-year-old man with single punch
17 November 2023, 21:20
A teenager has been sentenced to two years in youth detention after being found guilty of manslaughter of an elderly man.
Omar Moumeche, from Derby, was aged 16 when he punched Dennis Clarke, 82, at a bus station in May 2021.
Moumeche, now aged 18, was found guilty of manslaughter in July this year.
He was sentenced to two years in a youth detention centre on Friday.
Officers were called to reports of the assault at Derby bus station on 6 May 2021.
Courts heard that Mr Clarke had challenged a group of three teenagers at the time after they had been 'messing around' on an escalator in the Derbion centre shopping centre.
He was then followed out of the centre and to the bus station by the group of three when the incident occurred.
Mr Clarke was seriously injured and rushed to the hospital. He died nine days later.
Footage shared by the police showed the moment that the three teenagers were on the shopping centre escalator and Mr Clarke approaching them.
It also shows after he was followed into the bus station and attacked by Moumeche.
Read more: 'I'll never get to marry my soulmate' says devastated boyfriend of teacher Ashling Murphy as killer is jailed for life
Read more: Man tries to push woman in front of Leicester Square tube station in attempted murder
"Our investigation was assisted by the capture of CCTV footage and many witness accounts, all of which were presented during the trial," Detective Inspector Mark Shaw, who led the investigation into Mr Clarke's death, said.
"The defendant claimed he acted in self-defence, and the jury on the balance and high threshold required refused to accept his version of events."
"Dennis was a well known and loved friend and family member. Dennis' family were present throughout the hearings and have acted with absolute dignity both throughout the trial and including at the time the guilty verdict was returned and I thank them for that."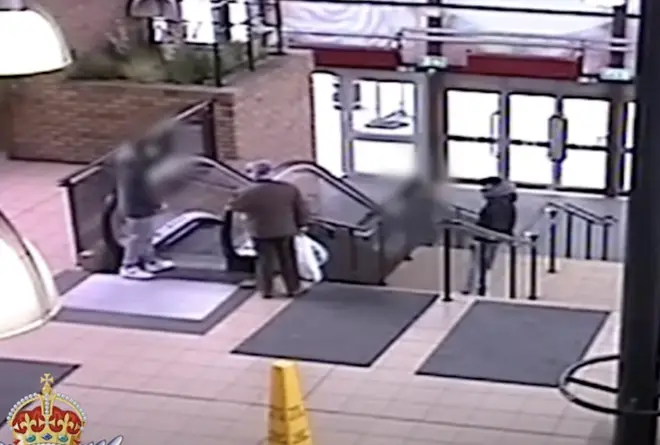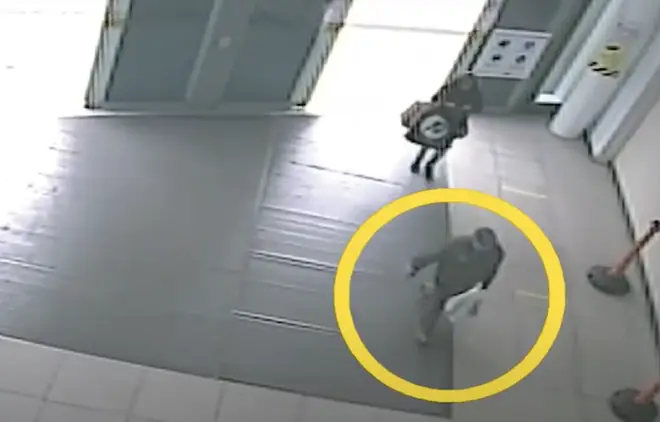 DI Shaw added: "The tragic events of that day have had a devastating effect on both the families of Mr Clarke and of the defendant himself. Mr Moumeches' actions in that moment will have lasting effects both short term whilst he is serving his custodial sentence, and post-sentence as he tries to move forward.
"I hope that this case will demonstrate how important it is to stop and take a moment before resolving any matters and avoid resorting to the level of violence and the consequences seen here.
"I would like to express my thanks to the family of Mr Clarke for the dignity shown throughout the entire criminal process and hope they can look to move forward and now focus on their fond memories of Dennis."
No further action is being taken against two other teenage boys who were arrested at the time in connection with the same incident.