WATCH: Dolce And Gabbana Advert Accused Of Being Racist
23 November 2018, 08:56 | Updated: 23 November 2018, 09:23
Dolce & Gabbana have apologised and cancelled a show in Shanghai after releasing an advert which caused huge controversy in China.
The commercial showed a Chinese woman struggling to eat pizza and spaghetti using chopsticks.
That drew widespread condemnation and many retailers have removed D&G products from their stores.
The blunder appeared to be compounded when screenshots were circulated online of a private Instagram conversation in which D&G designer Stefano Gabbana referenced "China Ignorant Dirty Smelling Mafia", but they claim their Instagram account had been hacked.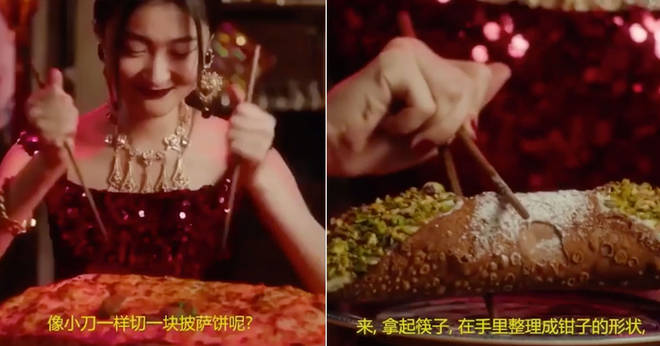 It is not the first time Dolce & Gabbana has drawn fire in China.A series of advertisements last year prompted criticism and debate among social media users saying they only showed the grungy side of Chinese life.