Dramatic Moment Coastguard Rescue Dog Who Was Swept Out To Sea
16 October 2017, 08:39 | Updated: 16 October 2017, 08:41
A dog who was swept out to sea was rescued after being spotted by a coastguard helicopter on a training exercise.
The cockerpoo was seen off the Moray coast on the north-east of Scotland and the helicopter kept watch while a lifeboat raced out to save him.
The dog is believed to have been unharmed by its ordeal.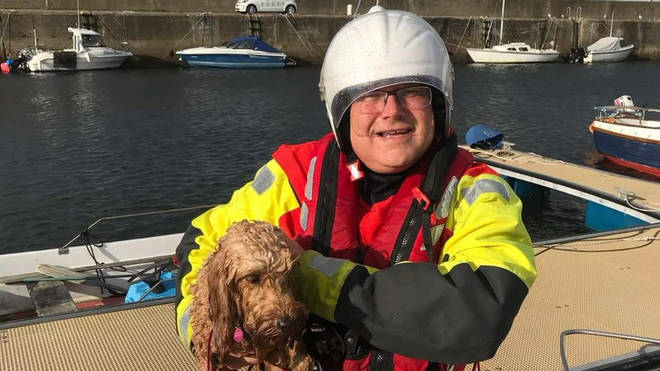 After the rescue, the Martime & Coastguard Agency tweeted: "Exhausted and wet but our rescued cockerpoo is ok! Burghead Coastguard snaps our rescued pooch with a Moray inshore rescue boat crewman."
A coastguard spokesman said: "The helicopter was quickly able to locate the animal and alert the Moray inshore rescue boat based at Findhorn to its location.
"They pulled the dog onto the boat and returned it to its owners who were waiting on shore with the Burghead Coastguard Rescue Team."