Driver, 77, arrested after being filmed shooting dead two eco-protesters blocking road
9 November 2023, 11:06 | Updated: 9 November 2023, 15:25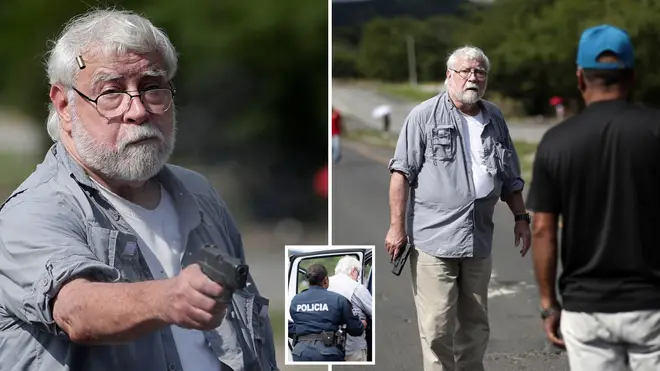 Two environmentalists blocking a road have been shot dead after an elderly driver attempting to get past the demonstration left his car and shot them at close range.
Shocking footage showed a man with grey hair and glasses casually approaching the blockade on the Pan-American Highway and waving his finger while arguing with the demonstrators before pulling out a gun and opening fire.
Other footage showed people standing around bodies in the road in the Chame sector west of Panama City as well as the gunman being placed in handcuffs and led to a squad car.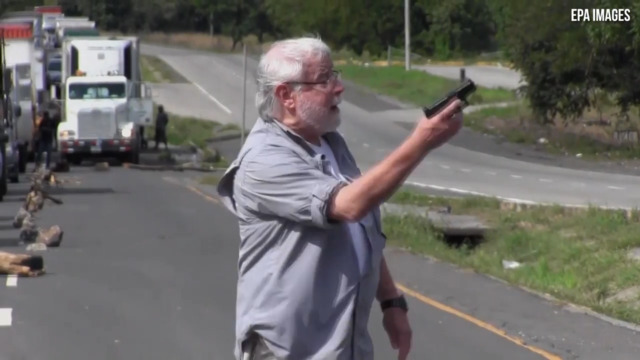 Horror moment man shoots two people in Panama protest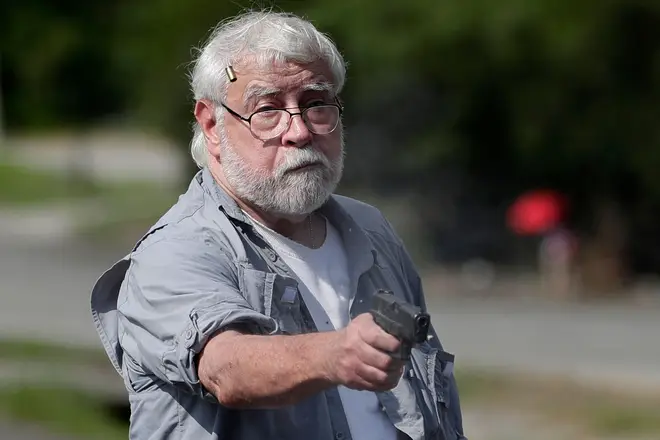 Read More: Uncovered: Secret eco-protesters plot to disrupt historic Lord Mayor's Show on Armistice Day
Read More: Trump mocks Republican rivals urging them to stop 'wasting time' as candidates lock horns at debate
Police later shared a photo of the suspect handcuffed to a pipe as he was identified as Kenneth Darlington, 77, a lawyer and professor who holds dual citizenship in the US and Panama, according to Newsroom Panama, and Agence France-Presse.
It is understood he declared 'this ends here' before walking up to the road block and getting into a heated argument with a group of men that included the two victims.
In front of a large number of photographers and television crews there to film the protest, he then gunned down the two men.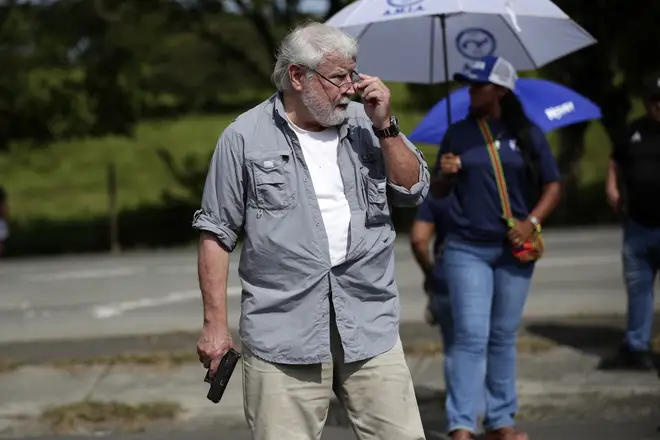 Police confirmed that one of the victims, Abdiel Díaz, a teacher, died at the scene. The other, Iván Rodríguez, died shortly afterwards in hospital.
Panama President Laurentino Cortizo sent his condolences to the dead protesters' families, saying that such a crime "has no place" in his nation's supportive society.
Darlington, 77, was remanded in custody after appearing before a judge in the town of La Espiga on Wednesday afternoon,
Eliécer Plicett, a lawyer for the two victims, said Darlington was being charged with murder and illegal possession of a gun, TVN Noticias reported. However, local media has reported he could avoid jail time because of his age.
The motorway demonstration was one of several that have swept Panama in recent weeks, semi-paralysing the country.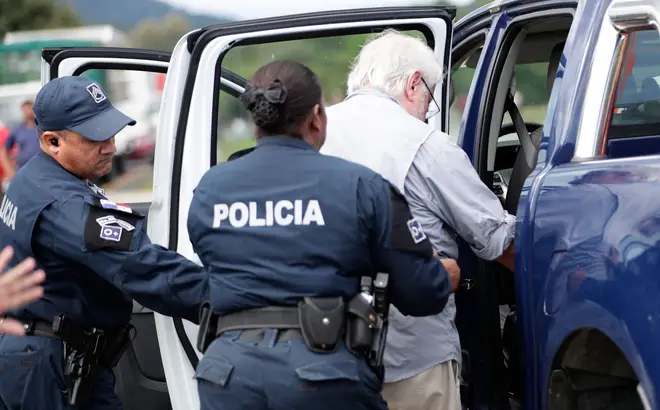 Organised by a powerful construction union alongside teachers' unions, the protests began last month after the government fast-tracked a contract to the local subsidiary of a Canadian mining company to operate an open-pit copper mine in a richly biodiverse jungle west of the capital.
The violence came during the third week of protests over a large mining contract that allows Canada-based First Quantum Minerals to operate the region's largest pit copper mine for at least 20 more years.
The roadblocks have caused up to $80 million in daily losses to businesses and have shuttered schools nationwide for more than a week.