Ed Sheeran 'shed tears of relief' after court rules he did not copy Marvin Gaye when making Thinking Out Loud
4 May 2023, 18:16 | Updated: 4 May 2023, 23:38
Ed Sheeran has won a $100 million copyright case after a US court ruled he did not copy Marvin Gaye's Let's Get It On when he made Thinking Out Loud.
The British singer denied he stole parts of Gaye's song for his hit single, saying he would end his music career if he lost the case, which was heard at Manhattan Federal Court.
The heirs of Gaye's co-write brought the case against Mr Sheeran, Warner Music Group and Sony Music Publishing, wanting money for copyright infringement.
The singer shed "a few tears of relief" after the jury ruled in his favour on Thursday, his co-writer Amy Wadge said.
Mr Sheeran told reporters after the trial: "I'm obviously very happy with the outcome of the case and it looks like I'm not having to retire from my day job after all.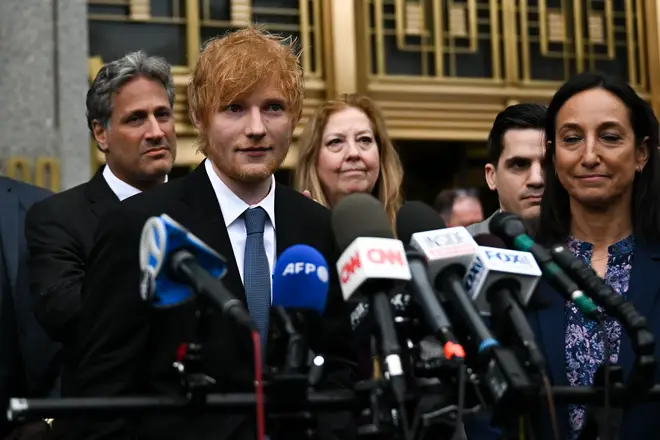 "At the same time I'm unbelievably frustrated that baseless claims like this are allowed to go to court at all. We've spent the last eight years talking about two songs with dramatically different lyrics, melodies and four chords which are also different and used by songwriters every day all over the world.
"These chords are common building blocks which were used to create music long before Let's Get It On was written and will be used to create music long after we are all gone. They are in a songwriter's alphabet, our toolkit, and should be there for all of us to use. 
"No one owns them or the way they are played, in the same way that no one owns the colour blue."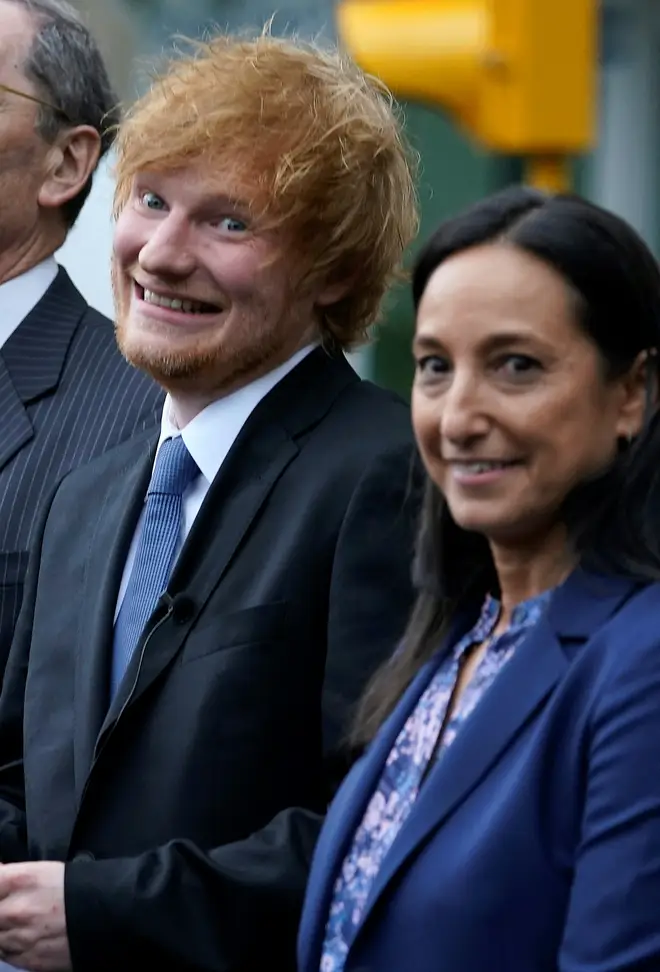 Me Sheeran added that it was "devastating to be accused of stealing someone else's song when we put so much work into our livelihoods."
But Sheeran told a lawyer for the claimants: "If I'd done what you're accusing me of doing, I'd be an idiot to stand on stage in front of 25,000 people."
Read more: Ed Sheeran awarded almost £1million in legal costs after copyright win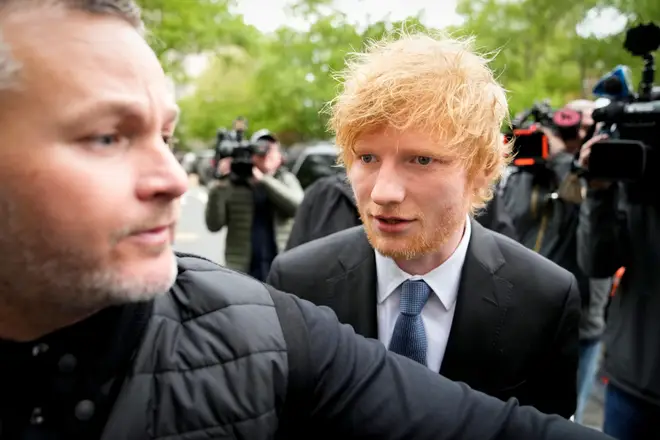 He had earlier discussed what would happen if he lost the case: "If that happens, I'm done, I'm stopping.
"I find it really insulting to devote my whole life to being a performer and a songwriter and have someone diminish it."
Read more: We're praying for good weather: William reveals Coronation wish on visit to the pub with Kate
But Keisha Rice, representing the heirs of Ed Townsend, the co-writer, said the claim was not based on the use of those basic blocks but the way they were put together, describing them as being "uniquely combined".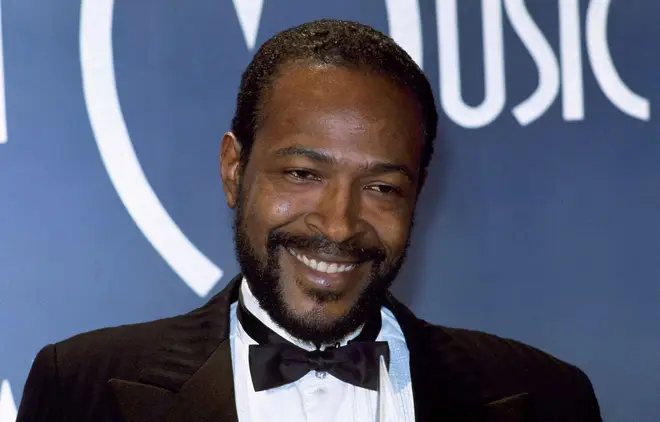 She said Sheeran, one of the best-selling artists ever, who has sold more than 150m records, hoped jurors would be "very, very overwhelmed" by his "commercial success".
Gaye's heirs had previously won a lawsuit against Robin Thicke and Pharrell Williams after claiming their 2013 hit Blurred Lines had copied parts of Got To Give It Up.
But the court ruled Sheeran had not copied Gaye's song.
Sheeran said in an interview ahead of his docuseries on Disney+ that he missed his grandmother's funeral because of the trial.
His new album, Subtract, is out on Friday.