EE reintroduces EU roaming charges, despite saying it wouldn't after Brexit
24 June 2021, 13:31 | Updated: 25 June 2021, 00:15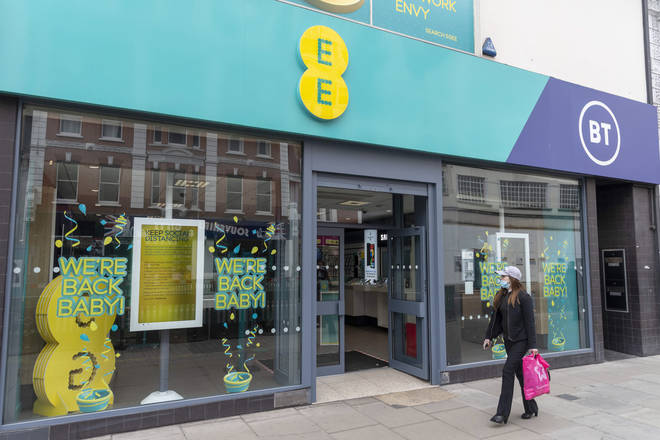 EE has announced it will reintroduce roaming charges from January, despite saying just months ago it had no plans to do so after Brexit.
Most major mobile operators, including EE, O2, Three and Vodafone all said in January 2021 that they would not reintroduce roaming charges.
But on Thursday EE announced that they would charge £2 a day to allow customers to use their phones as normal in Europe.
This will apply to anyone joining or upgrading their phone from 7 July 2021.
Read more: PM: 'Real opportunity' to open up foreign travel for the fully vaccinated
Read more: Merkel's call for Brit travellers to quarantine in EU is 'unjustified' - minister
Leaving the EU means UK mobile networks no longer have to follow rules introduced in 2017 that banned companies from charging customers extra to use their phones in other member states.
The UK-EU trade deal contains measures "to encourage cooperation on the promotion of fair and transparent rates for international mobile roaming" - but there is nothing to prevent mobile operators introducing new charges.
An EE spokesperson said their new charges "will support investment into our UK based customer service and leading UK network.
"Customers travelling abroad for longer will be able to use a 30-day Roam Abroad Pass. Essential plan customers will be able to take the Pass for £10, while Smart or Full Works plans customers are able to include the same pass as part of their plan."
EE customers will still be able to use their phones in Republic of Ireland without paying extra.
O2 has 'no plans to make changes'
Other major mobile networks in the UK have told LBC they are not planning on following EE's lead and reintroducing roaming fees.
A spokesperson for O2 told LBC they still have "no plans to make any changes" to their roaming charges.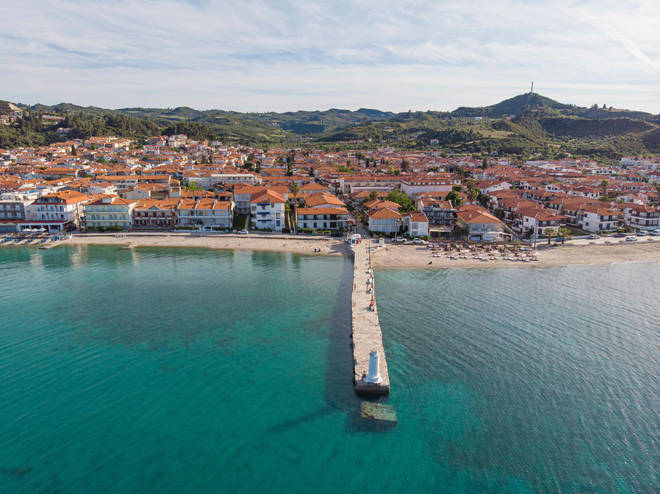 It was previously reported that O2 were reintroducing roaming charges, however they are only introducing a "fair use" cap of 25GB per month of free roaming in the EU. This was permitted under the EU rules.
Phone company Three are also reducing their fair use limit in European countries from 20GB to 12GB from 1 July month, bringing it in line with their policy for the rest of the world.
LBC Views: The traffic light travel system was disastrous
Read more: Summer holiday hope for Balearic Islands and Malta as 'green list' gets latest update
In March 2019, Three parked a campaign bus outside Parliament pledging: "Deal or no deal, our customers will save £187 million on roaming charges. Vote Three.
"If the law changes we'll give you free EU roaming just the same."
A spokesperson for Three confirmed to LBC they still have no plans to change their roaming fees.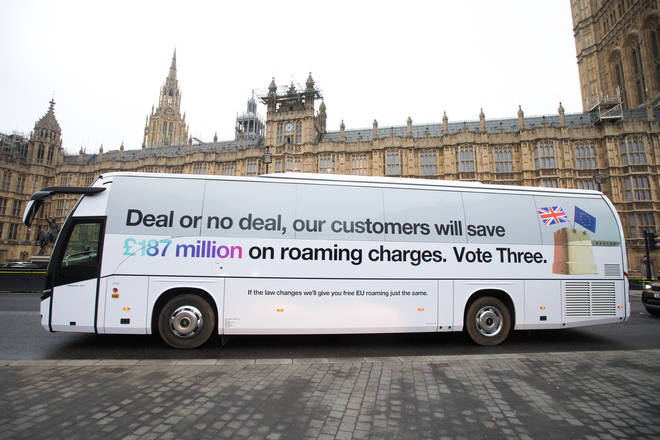 Vodafone also told LBC: "We do not currently have any plans to reintroduce roaming charges."
'Project fear'
EE's roaming fee change will be closely watched by UK holidaymakers, who are already facing increased costs due to Covid.
Some senior Brexiteers dismissed warnings that mobile phone roaming charges may return after Brexit as "scare stories" and part of "project fear".
Speaking to LBC in September 2018, Conservative MP Owen Paterson, who was part of campaign group Leave Means Leave, said: "Virtually no phone company is going to charge roaming charges.
"If the other ones are idiotic to do so, they'll lose customers.
"It's yet another scare story. People are fed up about this. They just want us to get on with it."