Girl whose father said 'it was a blessing' she was killed not abducted by Hamas 'is alive and held hostage'
6 November 2023, 09:25 | Updated: 6 November 2023, 11:19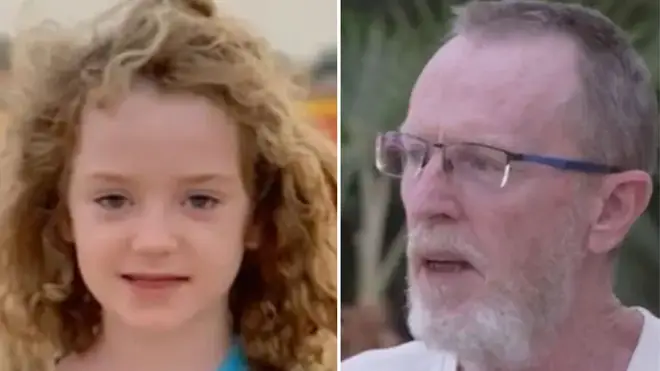 An eight-year-old girl who was believed to have been murdered by Hamas in Israel is now thought to be alive and among those held hostage in Gaza.
Emily Hand, an eight-year-old Irish-Israeli girl, was reported to have been one of the at least 130 people killed in the massacre at Kibbutz Be'eri, where she spent the night of October 6 to October 7 at a sleepover at her friend's house.
In the aftermath of the attack, in an interview that went around the world, her Irish-born father Thomas Hand said he was glad to hear that she was dead as he was terrified about how she would be treated by Hamas.
But her family now say Israeli authorities have told them she is a hostage of Hamas, and is likely being held somewhere in in the Gaza Strip.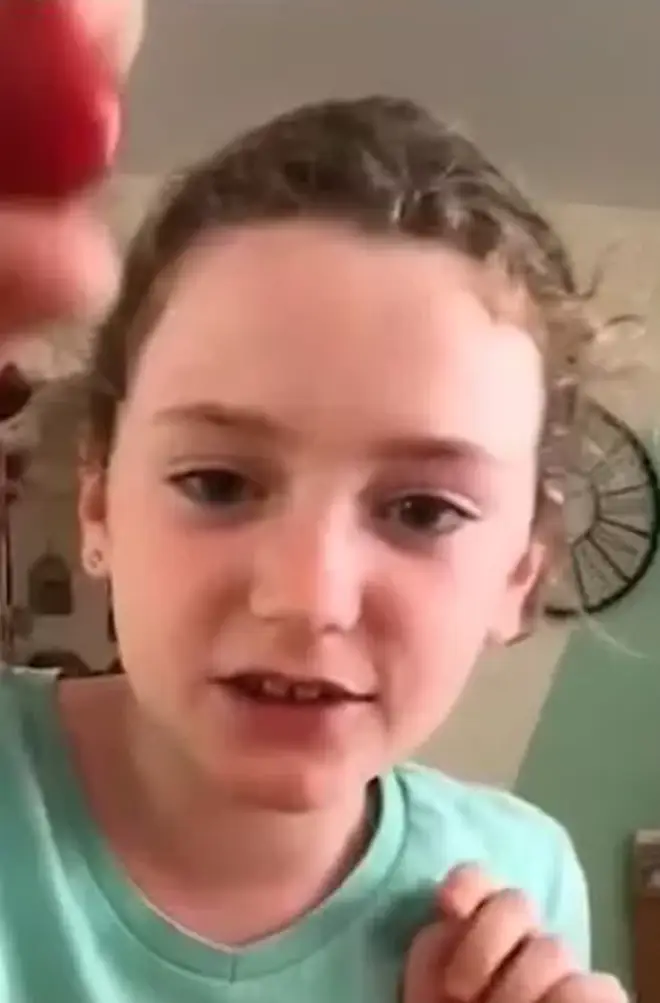 Read More: Israel encircles Gaza City and splits strip 'in two' as it ramps up for major assault on Hamas
Read More: Scotland's First Minister Humza Yousaf reveals his wife's parents are 'safe and back home' after fleeing Gaza
Emily's older sister, Natalie Hand, told Israeli broadcaster Channel 12: "We were told that she had been murdered. We were in mourning.
"On October 31, they told us that it was highly likely that she had been abducted."
When Natalie was asked whether she had anything she wanted to say to Emily, on the off-chance she was listening, she said: "I want to tell you that we are doing everything to get you home. We know you are being held hostage. We love you so much and miss you."
Israeli officials said Emily's friend and her mother, whose house she was staying at, were also likely to be Hamas hostages.
Mr Hand, who is not Jewish and was born in the coastal town of Dún Laoghaire in the Republic of Ireland, said in an interview with CNN just days after Hamas' attack against Israel: "[Israeli authorities] said, "We found Emily. She's dead," and I just went "Yes!" I went "yes", and I smiled, because that is the best news of the possibilities that I knew.
''She was either dead, or in Gaza. And if you know anything about what they do to people in Gaza, that is worse than death,"
"They'd have no food. They'd have no water. She'd be in a dark room filled with Christ knows how many people. 
"And terrified every minute, hour, day, and possible years to come. So death was a blessing. An absolute blessing."
Five hostages have been freed to date, including four after negotiations through a diplomatic backchannel and one following an operation by the Israeli army.
The hostage takers have said they will release some foreign nationals over the next few days.
The announcement from the Ezzedine Al-Qassam Brigades comes amid international warnings increased over the spiralling bloodshed and mounting humanitarian crisis in Gaza.