"Banksy" Caught On Camera For The First Time
3 April 2017, 12:01 | Updated: 3 April 2017, 12:04
This is the moment a woman filmed reclusive artist Banksy for the first time.
The graffiti artist has never been seen before, but the witness caught a British artist with a stencil at a shopping mall curated by his former manager in nearby Israel.
When the man sees he is being filmed, he immediately hangs his head, before holding his hand up to block the camera.
The world-famous street artist recently opened an interactive exhibition at a hotel in Bethlehem.
Who Is Banksy?
It is the latest work in the portfolio of Banksy, but the artist's identity is still a closely-guarded secret.
One theory that emerged last year is that Banksy could be Robert '3D' Del Naja from Massive Attack, after an investigator discovered that new works kept appearing in the same areas as the band's gigs. This is Mr Del Naja.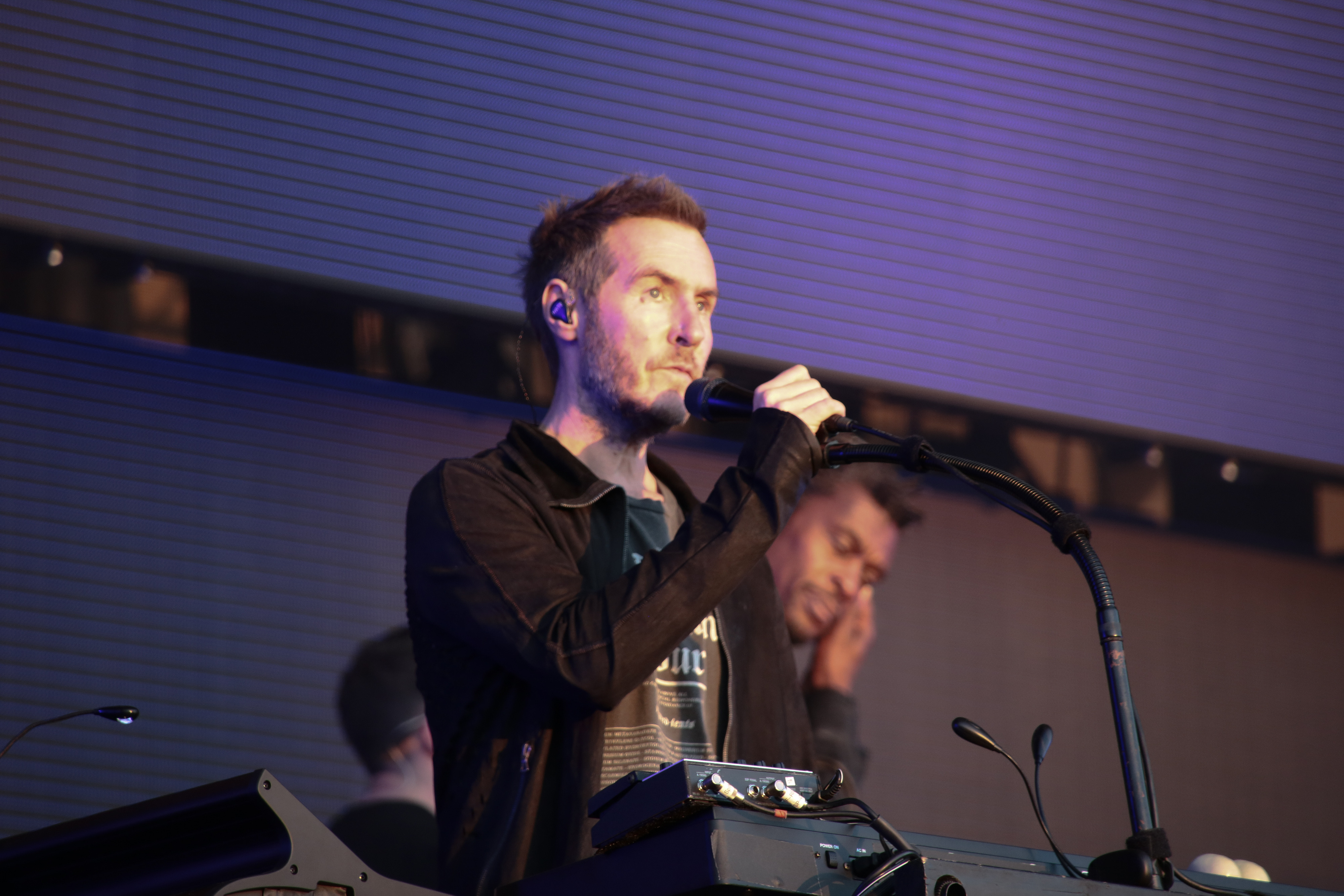 In another theory, criminologists at London's Queen Mary University used a technique called geographic profiling to identify the street artist as Bristol resident Robin Gunningham.