Kim Kardashian West's Kimono underwear line branded 'offensive' by Japanese
26 June 2019, 11:21 | Updated: 28 June 2019, 12:39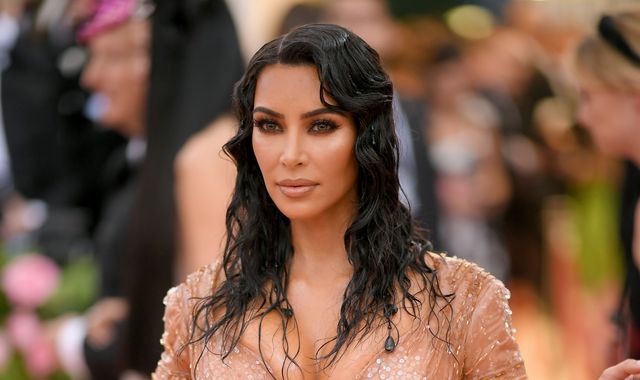 Kim Kardashian West has been accused of cultural appropriation after launching her new shapewear brand, Kimono Intimates.
The reality television star shared images of pieces from the collection of underwear in a range of nude tones on Twitter and Instagram on Tuesday.
The 38-year-old said the label is inclusive and "celebrates and enhances the shape and curves of women".
But Kardashian West has been lambasted by social media users for trademarking a term which they said disrespects traditional Japanese clothing.
The word kimono literally means "thing to wear on the shoulders" in Japanese and is usually worn ankle-length with a flat collar for formal occasions including important public holidays and weddings.
In response to the brand launch, some people have been tweeting with the hashtag #KimOhNo.
A Twitter user wrote: "Nice underwear, but as a Japanese woman who loves to wear our traditional dress,