WATCH: Mariah Carey's Cringeworthy New Year's Eve Fail
1 January 2017, 08:28 | Updated: 1 January 2017, 08:59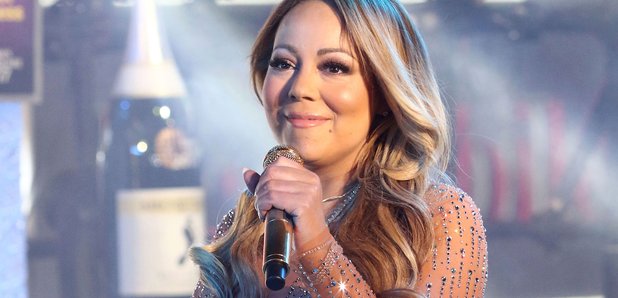 2016 had one last trick up its sleeve for one person - Mariah Carey's cringe-worthy New Year's Eve performance in New York.
The pop star was performing in Times Square as the countdown to midnight got closer.
But the speakers in front of the stage appeared to stop working, leaving the singer unable to hear the music.
That left her agonisingly standing on stage as she tried to work out what to do next.
She stopped singing her most famous song "Emotions" paced the stage and told the audience to finish the lyrics for her.
Twitter was quick to respond:
I tried to sing along to Mariah Carey but even Mariah Carey can't sing along to Mariah Carey

— amber g (@Ambergeckle) January 1, 2017
RIP Mariah Carey's credibility. https://t.co/aQqcyopyAu pic.twitter.com/0CfXQumZYS

— Piers Morgan (@piersmorgan) January 1, 2017
No matter how hungover you feel tomorrow just know Mariah Carey feels worse .

— Evangeline Demuro (@EvaDeMuro) January 1, 2017