European Parliament votes to approve Brexit trade deal
28 April 2021, 08:07 | Updated: 28 April 2021, 08:52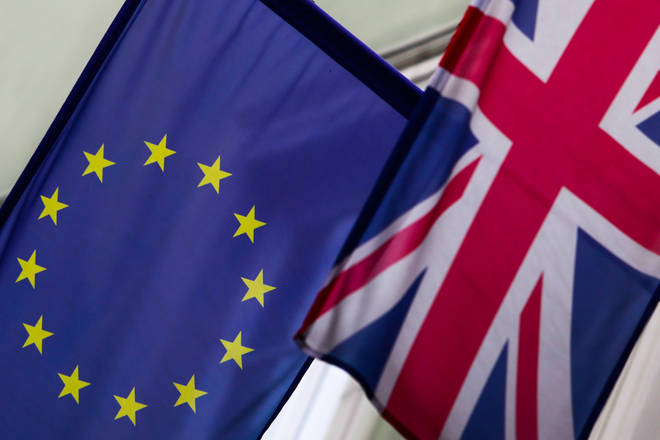 The European Parliament has voted to approve the Brexit deal with the UK.
The deal, which governs how the UK and EU will interact with each other, has already been applied provisionally since January 1, but it needed approval of MEPs before it could be ratified.
MEPs overwhelmingly approved the deal, with 660 votes to five and 32 abstentions, in a result announced on Wednesday morning.
The Trade and Co-operation Agreement was reached with Boris Johnson on Christmas Eve.
Read more: Barnier declares Brexit is a 'failure of the European Union' ahead of trade deal vote
Prime Minister Boris Johnson said the vote was the "final step in a long journey, providing stability to our new relationship with the EU".
Cabinet Minister Lord Frost, who negotiated the deal, said: "Today's vote brings certainty and allows us to focus on the future."
He added: "We will always aim to act in that positive spirit but we will also always stand up for our interests when we must – as a sovereign country in full control of our own destiny."
Read more: Brexit 'now more popular than ever' due to EU vaccine row, poll finds
Read more: 'Was Brexit worth it?' Northern Irish caller's message for PM as disorder continues
EU Commission President Ursula von der Leyen welcomed the vote and said the deal "marks the foundation of a strong and close partnership with the UK", but warned that "faithful implementation is essential".
European Council president Charles Michel said the vote "marks a major step forward" in UK-EU relations and "opens a new era" with the UK, which he described as an "important friend and partner".
Ms von der Leyen warned the agreement "real teeth" as relations between the UK and the bloc strain over the Northern Ireland Protocol.
The protocol is a solution to preventing a hard border with Ireland, but has led to disruption because of checks and physical inspections on agri-food goods arriving in Northern Ireland from Great Britain.
There have been challenges to the protocol by the DUP in Northern Ireland, and some of the disorder seen across the country has been attributed to unionist anger at the agreement.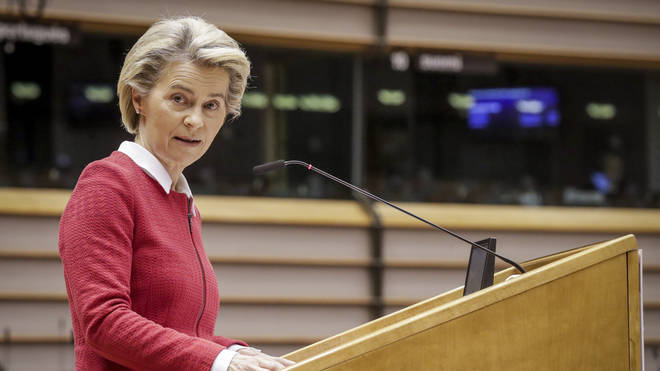 The checks are carried out because Great Britain has left the single market for goods but Northern Ireland remains in the EU's regulatory zone.
However, the checks have not been fully applied because the UK unilaterally extended a grace period covering items like supermarket supplies and parcel deliveries.
This has triggered a legal dispute with the EU, and Ms von der Leyen has said "unilateral decisions will get us nowhere".