Ex-GCHQ worker jailed for life after trying to murder US spy in 'politically motivated' knife attack
30 October 2023, 14:24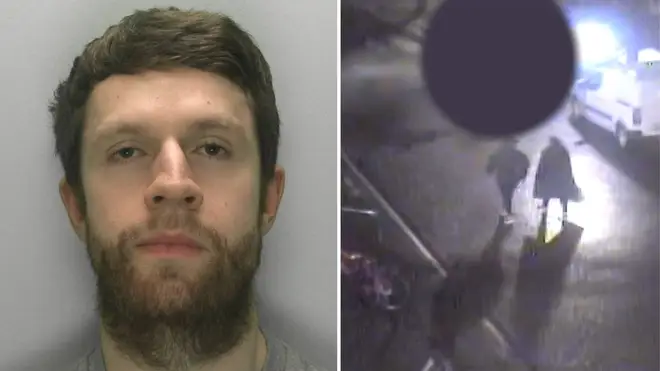 A former GCHQ worker has been jailed for life after trying to kill a US spy in a "politically motivated" knife attack at a leisure centre.
Joshua Bowles punched and stabbed the woman repeatedly at the centre, which was just three miles from the UK intelligence agency's base in Cheltenham, Gloucestershire, on March 9.
The computer software coding developer said he had targeted her because he could not handle the "murky waters of ethics" and "the power that the American NSA have and the things they do", adding: "I make a pretty s**t terrorist, don't I?"
Bowles developed "anger and resentment" at his former employer, the UK's intelligence, security and cyber agency, and women in general after being "ghosted" by another American former co-worker, the Old Bailey heard.
The 29-year-old defendant had planned the attack and searched the internet for topics including American Unabomber terrorist Theodore Kaczynski, attacks on women, and white supremacy.
Read more: Cheltenham stabbing suspect 'targeted woman believing she worked at GCHQ'
Read more: More than 60 arrested after Just Stop Oil protesters bring traffic to standstill in Parliament Square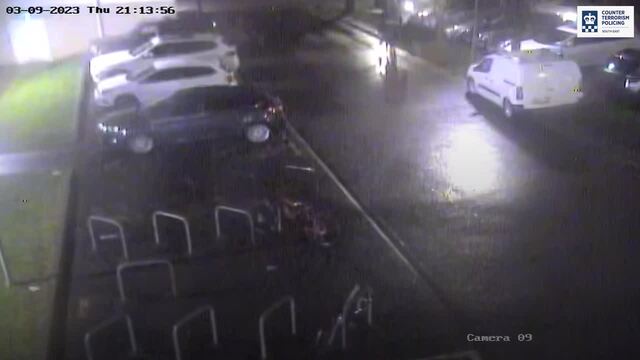 Ex-GCHQ worker jailed for terrorist knife attack on US spy at leisure centre
Mrs Justice Cheema-Grubb sentenced Bowles at the Old Bailey to life with a minimum term of 13 years.
She rejected the defence claim it was not a terrorist incident, saying Bowles's internet history showed he had a "deep disaffection with society and a desire to challenge authority".
She told him: "I find that by the time you launched your attack your feelings of anger and resentment against GCHQ and women had evolved sufficiently to lead you to mount a lethal assault through which you wanted, however unrealistically, to disrupt the work of the UK intelligence community with an important ally, the United States of America, and you hoped to achieve this by killing one of the American citizens you knew was engaged in that work.
"This was therefore a politically motivated attack."
Prosecutor Duncan Penny KC said it was a "pre-meditated, targeted and vicious attack on an unarmed woman" solely because she worked for the US National Security Agency (NSA).
The woman had been playing netball at the leisure centre and was followed as she left with a friend, who was a fellow US national.
When she heard someone say "Excuse me", she turned round and was punched repeatedly in the face.
She fought back, kicking and screaming, as her friend hit him with her bag and told him to leave her alone.
Alex Fuentes, who was on his way to play football, was punched in the face when he asked Bowles: "What's going on?"
His intervention allowed the two women to run back into the centre's reception area, pursued by the defendant seconds later.
Mr Penny said: "The CCTV footage shows the defendant holding a knife and lunging towards 99230, who was trying to back away. She describes that 'It felt like he hated me... his focus was me'."
Steve Bunn, another visitor to the leisure centre, saw blood flowing from the woman's mouth and down her chin and throat.
Describing the attack, he said: "He was on her, immediately, grabbed her and was moving around in such a way it was obvious he was trying to hit her or hurt her, he was striking at her.
"It looked like he was throwing punches or attacking her with punches."
He grabbed the defendant, enabling the two women to escape again before Bowles dropped a knife on the floor.
Mr Bunn said the defendant's "frenzied aggression just dissipated" once the two women had left.
Asked if he was ok, Bowles said: "No, I've just tried to kill her."
While waiting for police, the defendant told Mr Bunn he would understand if he knew what they did at GCHQ.
He said Bowles was "making out that he was disgusted by the manner in which they gather information and use things against people" and was "appalled by the agency (99230) works for".
The defendant said he could no longer "handle the murky waters of ethics and whether they are doing the right thing and the power that the American NSA have and the things they do".
He added: "It's a good job I didn't have a gun, isn't it? ... I make a pretty shit terrorist, don't I?"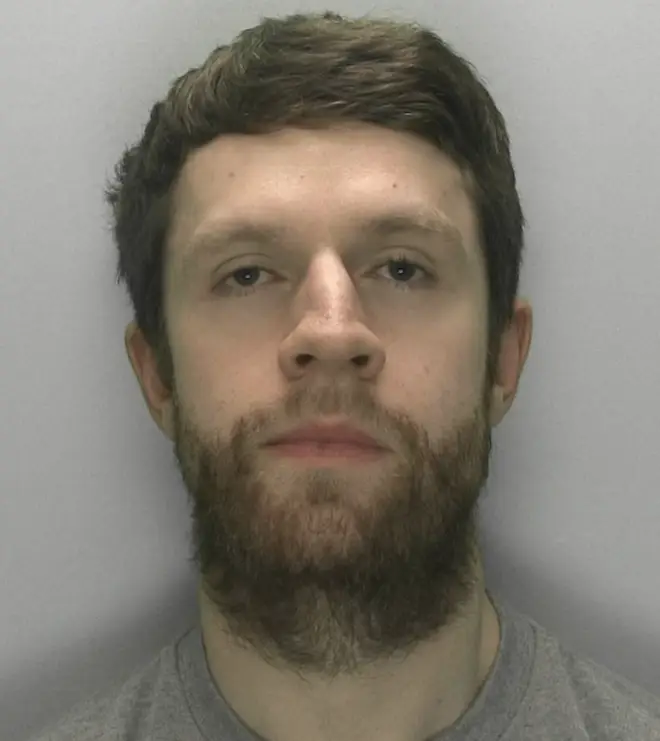 The victim's injuries included cuts to her abdomen, chest and thigh, the court was told.
In a victim impact statement, she said using the defendant's name made her "feel sick" and brought back "awful memories".
"I now know he used to work where I work and I'm devastated by this," she said.
"This attack has had a profound effect on me and it's utterly and completely changed my life.
"Following the attack, I went from being in the best shape I had ever been to being the weakest I have ever been."
In a statement, the defendant, who has Asperger's syndrome, told police he had targeted her because she was employed by the National Security Agency.
He said: "Due to the size and resourcing, American intelligence represents the largest contributor within the intelligence community so made sense as the symbolic target. I consider GCHQ just as guilty."
Tim Forte, defending, expressed Bowles's "profound regret, remorse and shame at what he has done".
Detective Chief Superintendent Olly Wright, head of Counter Terrorism Policing South East (CTPSE), said: "The attack that Bowles carried out was planned and incredibly violent involving two innocent victims.
"I don't underestimate the impact this incident would have had on the victim and her family and friends and on the brave witnesses who intervened.
"I actually believe they saved her life. I would really like to thank them for it. They should be very proud of themselves."
A GCHQ spokesperson said: "This was a shocking, unprovoked attack and its isolated nature does not make it any less upsetting.
"Our thoughts are with the victims and their families. GCHQ has been working closely with police during their investigation and we welcome justice being done."