Met Commissioner Admits Climate Change Protests Took Police By Surprise
14 May 2019, 12:57 | Updated: 14 May 2019, 13:03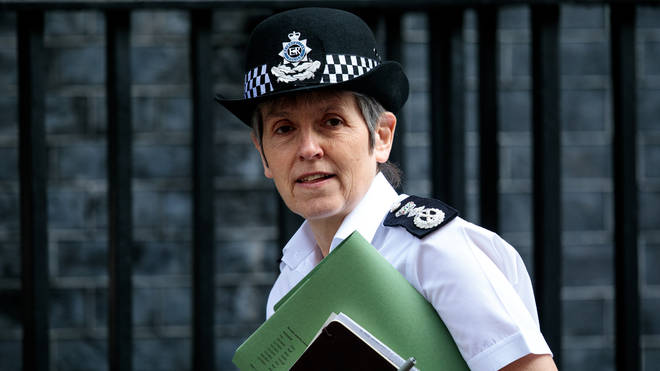 The Commissioner of the Metropolitan Police has admitted the scale of last month's climate change protests in London took her officers by surprise.
Over a thousand people were arrested during the disruptions in central London last month, in which Waterloo Bridge, Oxford Circus and Marble Arch blocked by demonstrators.
Met Police Commissioner Cressida Dick told the Police and Crime Committee at the London Assembly that protesters came in "larger numbers" than were expected by the force and used tactics "beyond anything seen before".
Ms Dick said: "Extinction Rebellion both came in larger numbers than we expected and used different tactics from what we had been led to believe and expected, and certainly new tactics well beyond anything we had seen before."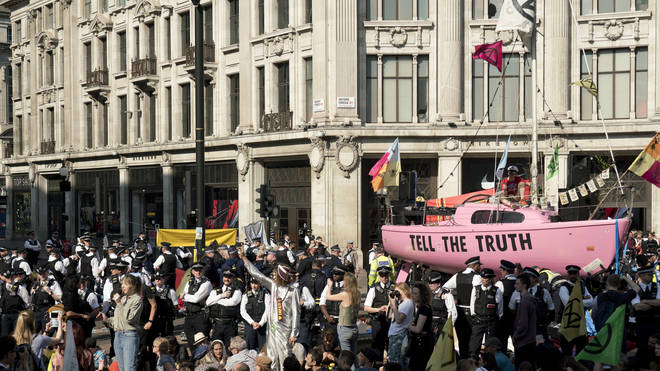 Asked about the pink boat that was used to block Oxford Circus, the Commissioner said: "There is no specific offence about parking a boat in the middle of the road, but obstruction of the highway is.
"It is also the case that the law tells us that in a democracy, some reasonable disruption is to be expected when people are expressing themselves."
The Commissioner also said that around 30 police officers are now working full time gathering evidence against the people who were arrested and charged during the protests, adding that the Met may have been too slow to respond.
"Next time we will have to have more people earlier," she said. "Getting people arrested and obstructions out of the way quickly."