Female British police officer, 23, 'raped at the base of the Eiffel Tower by knife-wielding predator'
17 October 2023, 22:57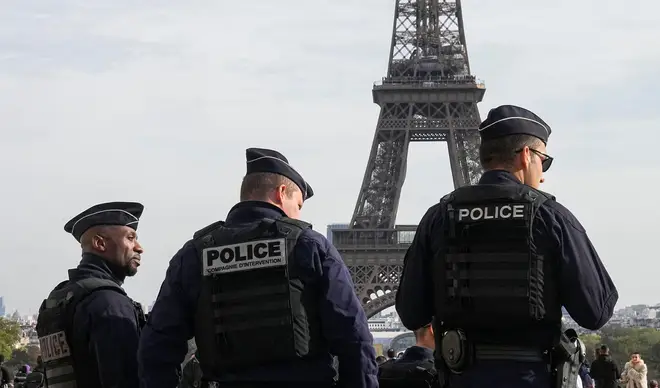 A female British police officer has claimed she was raped while at the bottom of the Eiffel Tower.
The woman, 23, told French authorities she was attacked by a man wielding a knife in the Champs de Mars, a park near the base of the iconic Paris tourist attraction.
The attack took place shortly before midnight on Monday evening, the woman told local police.
She said he pointed the knife at her after she tried to get him to go away.
French police arrested a 35-year-old man about an hour after the woman reported the attack and gave a description of the suspect.
Read more: Parisian bedbugs take on TfL: First sighting of critter crawling on London tube commuter's leg
Read more: French-German plan to create EU 'inner circle' with space for the UK as Keir Starmer meets Macron in Paris
The woman was staying overnight with a friend in Paris.
The suspect is said to have attacked her after she went behind a bush to relieve herself.
She was away from her friend for only a few moments when he struck.
This is the second report of rape in the Champs de Mars in only four months.
After a Mexican tourist said she was assaulted, two men were arrested and later released.