'We will root it out': Minister pledges after shocking report finds bullying and abuse widespread in fire service
31 March 2023, 09:53 | Updated: 31 March 2023, 09:55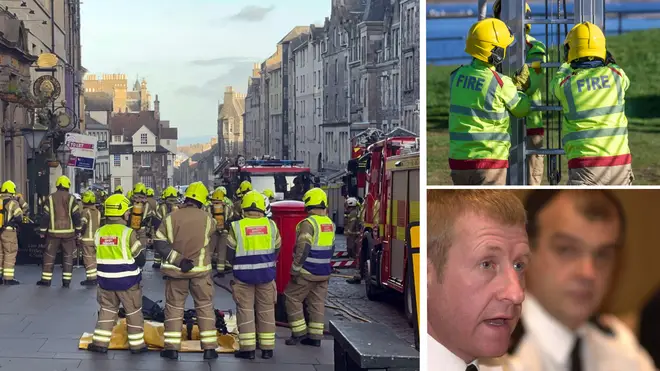 A new report has found that every fire and rescue service in England has seen allegations of racist, sexist or homophonic comments and behaviours dismissed.
Humiliating new recruits, acting out a rape, expecting women to make the tea, and thinking the use of racist language is just "having a laugh" are among examples of unacceptable behaviour in England's fire and rescue services, a new report says.
His Majesty's Inspector of Fire & Rescue Services Roy Wilsher said he has been left "shocked and appalled" by the "deeply troubling" findings, saying the sector "needs to be brought into the 21st century".
Speaking to Nick Ferrari at Breakfast on LBC the Minister for Women Kemi Badenoch Refused to say there was institutional racism within the fire service. She told Nick she was "someone who tries to educate people what institutional racism actually means."
"There is a very specific definition, it doesn't mean what people think it means," the Minister said it was "about the way institutions deal with issues around discrimination and prejudices."
Branding the report "very disappointing" Mrs Badenoch said "all incidents of prejudice and discrimination" needs to be "rooted out."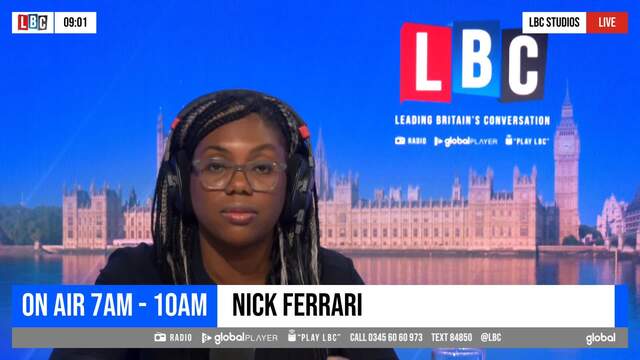 Minister for Women quizzed on shocking report into fire service
One firefighter reported a senior officer for a racist comment, but felt as if his accounts of events was questioned and was told the alleged offender "wouldn't behave in such a way".
The senior officer then threatened to make his life "hell", the report found.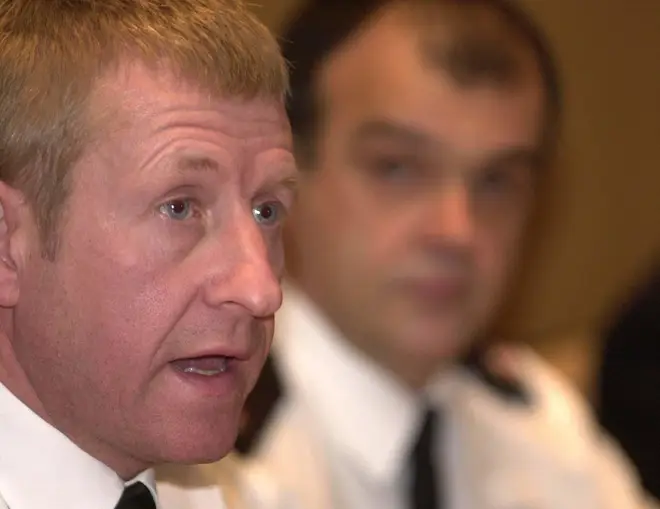 Meanwhile, another senior officer allegedly referred to a black colleague using the "N-word" and put it down to "having a laugh", according to the report.
Another example was an incident involving two male firefighters joking with a female firefighter that they were "going to rape her" and the three of them acting out the rape together.
Read More: Horror blaze erupts at central London hotel, as 70 firefighters in ten fire engines race to the scene
Read More: Pay rise will be a lifeline for some firefighters, union leader says
Meanwhile, several people expressed the view that women are appointed due to their gender, rather than merit.
One individual said "if you menstruate or have a vagina, you're more likely to get the job" and "you have to be a woman to get on", it was found.
Inspectors also found staff at some English fire services have been worried about working in certain areas as they had been humiliated during training sessions.
But staff have also felt afraid to speak up or challenge inappropriate behaviours as they feared their careers would take a hit, with some being told doing so would be "career suicide".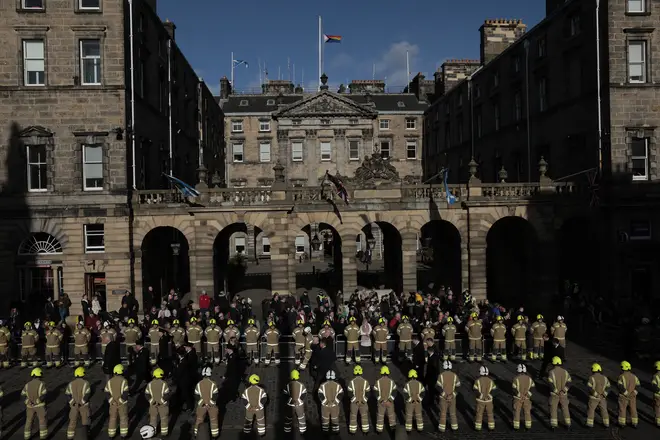 In one service, inspectors heard of station managers making off-the-cuff comments and inappropriate banter about female and gay staff.
There was an expectation that female staff should make the tea, and bullying of new recruits led to one on-call firefighter needing to move station.
In another service, staff said the culture in general was "toxic" and behaviours on watches were "pack-like". Staff told inspectors that on watches, people did not challenge inappropriateness towards race.
"So people lie and stick together in pack mentality, even though they know it's wrong, as they're afraid of being ostracised," according to a member of staff quoted in the report.
Some staff in one service described its promotion processes as "feeling corrupt".
They expressed this frustration after applying for promotions many times and, despite being unsuccessful, not receiving any feedback or support.
They told inspectors: "If your face doesn't fit - you won't get in."