Cleaners 'will respond to 999 calls' during firefighters strike, bosses say
28 January 2023, 22:52 | Updated: 29 January 2023, 21:40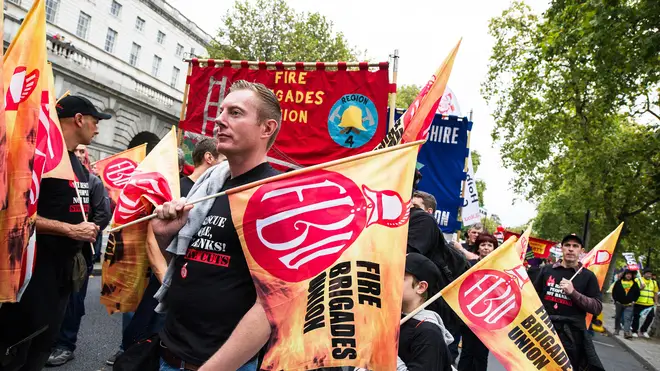 Cleaners will join skeleton crews of firefighters responding to 999 calls if strikes go ahead next month, fire chiefs said.
Office workers, HR staff and "anyone else who is prepared to step forward" will be asked to join emergency service crews, National Fire Chiefs Council chairman Mark Hardingham said.
Fire brigades across Britain have been training back-office staff to help crews on the job, The Telegraph reported.
On Monday, members of the Fire Brigades Union (FBU) are expected to vote in favour of strikes next month.
Fire brigades set their workers' pay after discussions with the National Joint Council.
Read more: 'Robots are treated better': Amazon workers walk out in first UK strike over 50p pay rise
Read more: Sunak ordered to 'come out of hiding' and end 999 strike as ambulance workers walk out for third time in five weeks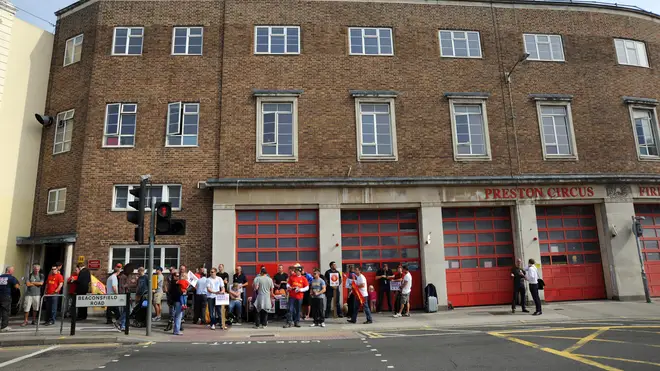 Mr Hardingham told the paper: "These are members of the fire and rescue service who might not be trained firefighters but can be trained up to provide basic level of cover.
"The fire service would still carry the liability, so you can't just take anyone. They need a basic level of fitness and they need to pass a health assessment.
"There is a programme of training lasting on average two weeks, and not everyone will pass that. A lot of services are already doing this now."
He also said "contingency crews" with private sector staff could fill capacity on strike days.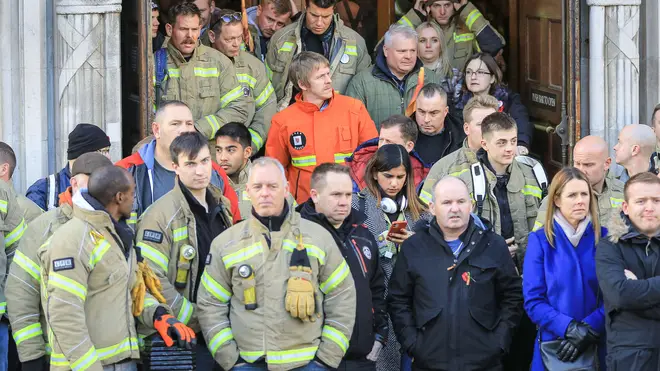 The news comes as more than 150,000 teachers at 2,300 schools across the UK will begin walkouts on Wednesday.
Education Secretary Gillian Keegan asked striking teachers to inform school leaders ahead of industrial action to "minimise unnecessary disruption".
The Cabinet minister wrote in a letter to unions on Friday: "I understand the importance of maintaining teachers' right to strike, but I hope this important right can be protected whilst minimising the impact on children - especially in the context of the disruption they have faced due to Covid."
National Education Union (NEU) joint general secretary Kevin Courtney accused Keegan of trying to make a "cheap political point".
Ministers will meet union leaders at 2pm on Monday in a final bid to avoid strikes.
A Home Office spokesperson said: "We thank firefighters who work tirelessly to protect our communities and are committed to ensuring fire and rescue services have the resources they need to keep us safe.
"While we recognise the importance of the right to strike, we need to balance this against the need to protect the public and keep them safe.
"That is why we will be consulting on minimum service levels for fire and rescue services and will set these out in regulations to be agreed by Parliament."
Tory peer says anti-strike legislation won't work warning government will lose votes in the Lords