UK welcomes France u-turn on fishing sanctions for British trawlers
1 November 2021, 22:37 | Updated: 2 November 2021, 00:00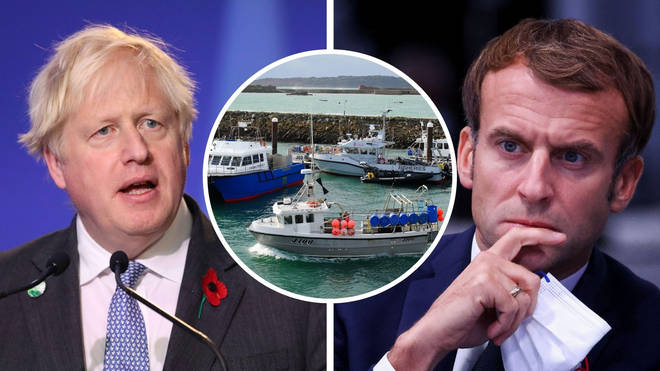 The British Government has welcomed France's decision to u-turn on its threats to introduce fishing sanctions for British trawlers from Tuesday.
It comes after France threatened to block British boats from ports and tighten checks on vessels if UK authorities refused to grant licences to French fishing boats.
However, the UK insisted that it would only approve licences for boats meeting the criteria set out in the Brexit deal with the EU.
A spokesman for the British Government said: "We welcome the French Government's announcement that they will not go ahead with implementing their proposed measures as planned tomorrow. The UK has set out its position clearly on these measures in recent days. 
"As we have said consistently, we are ready to continue intensive discussions on fisheries, including considering any new evidence to support the remaining license applications.
"We welcome France's acknowledgement that in-depth discussions are needed to resolve the range of difficulties in the UK/EU relationship. Lord Frost has accepted Clement Beaune's invitation and looks forward to the discussions in Paris on Thursday."
Read more: Fishing row: France will toughen port and border checks unless UK makes 'significant move'
Read more: UK denies fishing rights row is resolved and puts pressure on France to 'withdraw threats'
French president Emmanuel Macron agreed to postpone the plans by a day amid the ongoing war of words between both countries.
The fishing row has escalated in recent days, with France accusing a Scottish-registered scallop dredger of fishing without a licence.
As a result, Number 10 vowed to retaliate, saying the dispute was far from over.
It said there were "robust" contingency plans in place, with potential legal action expected if the circumstances did not change.
Brexit Minister Lord Frost previously warned that France would be breaching the UK-EU post-Brexit trade deal if it followed through with its sanctions.
It comes as Mr Macron and Mr Johnson briefly met upon arrival at the COP26 climate talks in Glasgow on Monday.
Leaders from around the world have gathered at the summit in a bid to tackle the ongoing climate crisis.